Track Saws
For fast, accurate cuts in plywood and more, these compact saws are hard to beat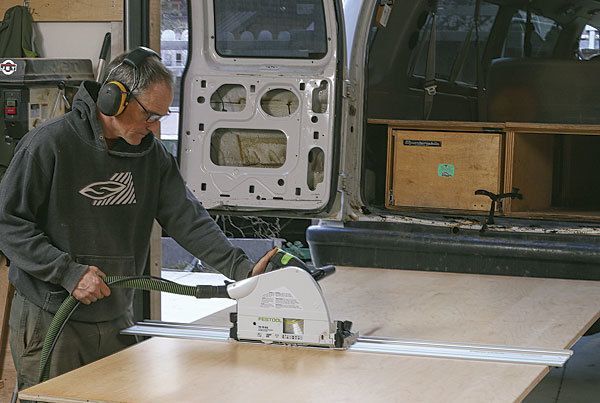 Synopsis: Track saws have come a long way since they were developed about a decade ago with basically one mission in mind: cutting up sheets of plywood. They are now used for all sorts of jobs. We tested seven of the saws currently on the market for power and quality of cut, blade deflection, and ease of handling. In the end, three saws stood out. Models tested include DeWalt DWS520SK, Festool TS 75 EQ, Festool TS 55 REQ, Grizzly T25552 Master Pack, Mafell MT55CC, Makita SP6000J1, and Triton TTS1400.
From FWW #255
I was one of the first people to review the Festool 55 track saw when it came on the market almost 10 years ago, and I went around for several years afterward telling all my woodworking friends to buy the tool.
The magic of the track saw is in the track, which has a nonslip surface underneath and a zero-clearance…
Start your 14-day FREE trial to continue reading this story.