Workshop tip: Use push pins to align your track saw
Keep both ends of a long track stable with this simple trick.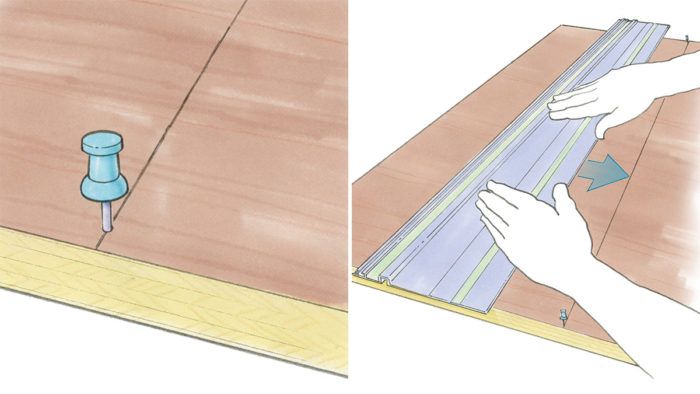 Whenever I try to align my long track saw with two pencil marks, there's an annoying back-and-forth as I get one end of the track aligned and the other pivots slightly off the mark. This push-pin trick lets me align both ends in one quick step. Just push or hammer the pins firmly into your layout marks, push the track against them, and pull the pins. You get perfect alignment every time, and the sawkerf removes the pin holes.
—BRIAN GAMBERG, Los Angeles
Illustrations by Dan Thornton
From Fine Woodworking issue #287