Make an elliptical tabletop
Make an elliptical tabletop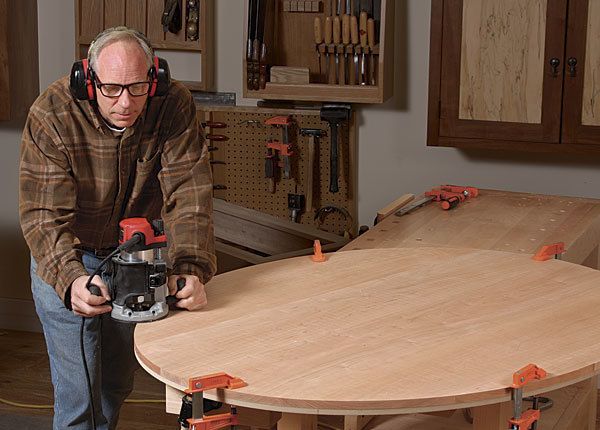 Synopsis: In this companion piece to "A Table for 2, 4, or 6," Chris Gochnour demonstrates a jig that takes the mystery out of routing an elliptical tabletop. Unlike a circle-routing jig, which has a single, fixed component, this jig has two anchor points. Guides attached at these points travel in a base with two grooves, forming a perfect elliptical cutting path.
Between the practicality of a rectangular top and the elegance of a circular one lies the elliptical tabletop. Stretching out a circle into an ellipse increases the usable space around a table while maintaining the beauty of a fair curve. It's why I used one on the Shaker-inspired gate-leg table project (pp. 30–37).
An elliptical top can be more difficult to make than a rectangular or circular one, but this jig takes all the pain out of it. It's similar to a circle-routing jig, but instead of swinging around a single…
Start your 14-day FREE trial to continue reading this story.