Super Glue to the Rescue
From repairs to assembly to finishing, how to get the most from this versatile shop helper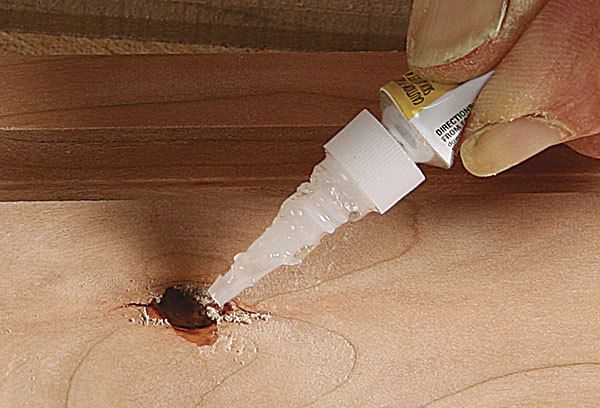 Synopsis: Cyanoacrylate (CA) glue, popularly known as Super glue, is known for being a fast-drying adhesive that doesn't add moisture to wood. What are the best uses for CA glue in the shop? We take a look at how woodworkers are using it. We also test a relatively new CA glue designed specifically for furniture making. Included are tips on handling the glue, using it for repairs, as a quick clamp substitute, as a wood turning finish, and finally as a furniture glue.
We've all been there. you chip a plate in the kitchen or break off a vital section of wood you are working on. If you want an invisible repair, the area is hard to clamp, or you don't want to wait for the glue to set, the answer is Super glue.
Speed is the main advantage of Super glue, whose technical name is cyanoacrylate…
Start your 14-day FREE trial to continue reading this story.