Indelible Inspiration: Judy Kensley McKie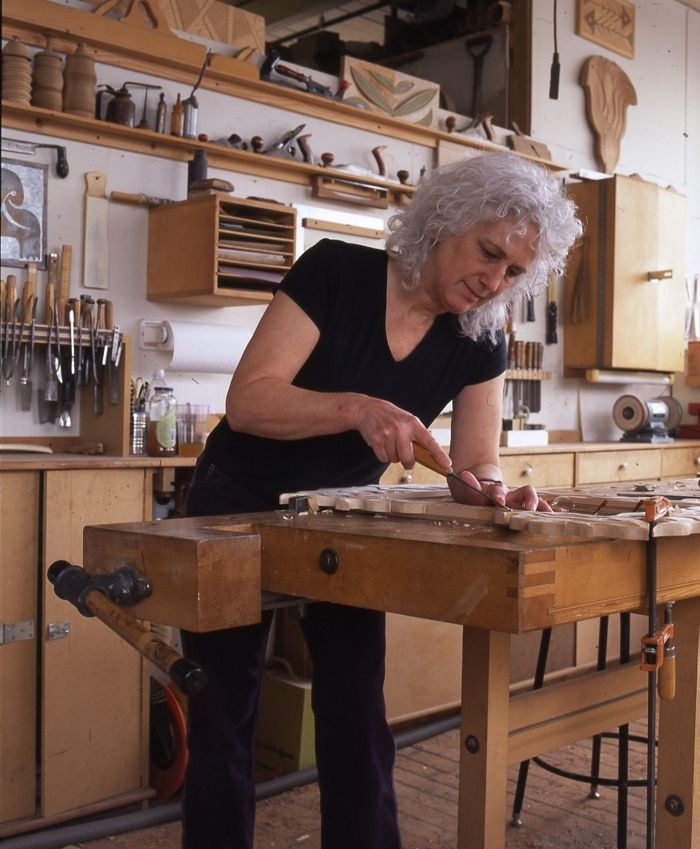 When I first subscribed to Fine Woodworking in 1983, I was a few years out of college and working in a small custom furniture shop in West Philadelphia, where I was putting my literature degree to good use as a sanding assistant at $3.50 an hour. The first issues that arrived in my mailbox were black and white, but half a year later-big excitement-the first article in color appeared in an issue otherwise all black and white. The coming of color to Fine Woodworking was a source of divisive controversy in that small shop, where spirited argument-Bob Marley vs. Thelonious Monk vs. The Rolling Stones, The Big Chill vs. The Seventh Seal vs. Eraserhead-was a lunchtime staple. 
I didn't really care at first whether the articles were in color or not; I mostly listened during the debates. But then issue 44 arrived, and my position came into focus. The cover story was on the Boston furnituremaker Judy Kensley McKie. The cover itself, a photo of two exotic carved mahogany birds that served as the base of a glass-top table, was black and white, but the sheaf of images in the article was in vibrant color. Which was perfect. McKie, who trained as a painter, had a sensational sense of color and pattern and her furniture combined those elements with a joyful gift for carved animal imagery.
I loved the furniture, which, while fully functional, was playful and beautiful and brimming with personality. And I loved McKie's article, which glowed with humility and frankness. She made the process of becoming a wonderful furnituremaker seem natural. Since then, I've followed McKie's career as she produced great furniture year after year and her reputation grew to international scope. McKie's spirited carving, her use of color, and her comfort as a woman in a very largely male craft has inspired generations of makers. I've had the great pleasure of interviewing and writing about McKie several times and of seeing and photographing her work frequently over the years. But the most powerful experience, the one that really went to my core and let me see how vital furniture could be, was opening issue 44 and paging through that article. You can do the same thing by reading the article here.