Discover the Beauty of Big Slabs
Three experts share their best tips for finding and using these natural wonders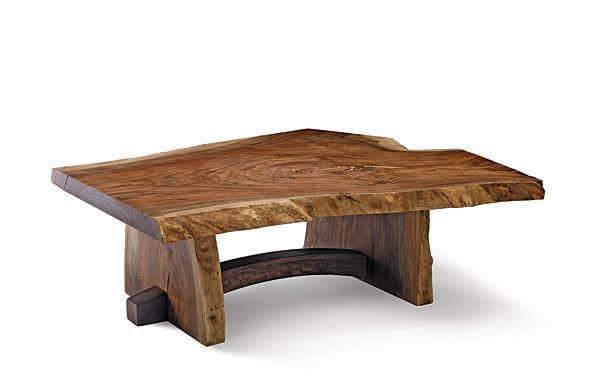 Synopsis: Three experts share their techniques and design insights for working with natural-edge slabs, a type of woodworking that is like no other. Along with stunning examples of their work, Nick Offerman, John Sterling, and Robert Ortiz discuss their design strategies, whether they tend toward beefy bases that echo the natural slab or more polished bases that contrast with it. They also provide advice on finding good slab wood and techniques on the best way to flatten these massive workpieces.
There is something about thick, natural-edge slabs that appeals to people of all backgrounds. Each one is unique, guaranteeing a one-of-a-kind result. Handled correctly, the wood becomes a beautiful marriage of nature and hand, with flat, shining surfaces meeting swirling grain, charming flaws, and organic edges.
We have George Nakashima to thank for introducing natural-edged slabs into modern woodworking, and since he passed away in 1990, woodworkers have been attempting…
Start your 14-day FREE trial to continue reading this story.