Quick Tip for Cutting Round Tenons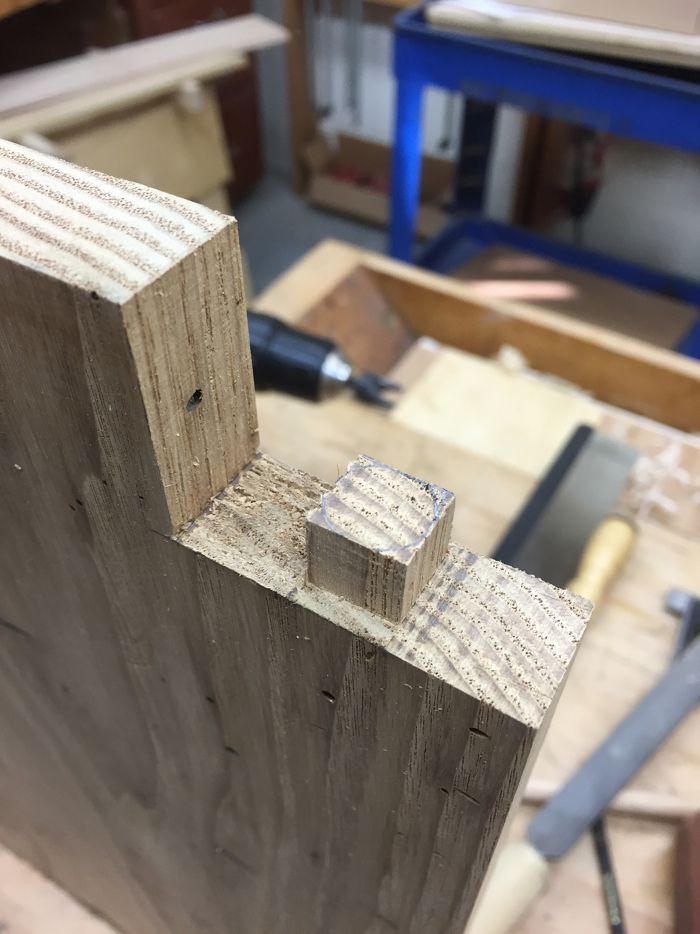 When I made my daughter a step stool for the kitchen recently, I needed to allow for height adjustments of the shelf. I added round tenons to the end of a board that fit into a series of drilled holes.
I'm sure I didn't invent this technique for cutting round tenons. It was just one of those solutions made up on-the-fly as you're building, and it sure is fun. I think because you're using a hand drill to cut the tenon, relying on your eye for allignment, it feels a bit like renegade woodworking, adding a little excitement!
Start by cutting a square tenon.
Knock off the corners with a few taps of a chisel and then slightly chamfer the top edge with a file.
Chuck a plug cutter in your hand drill and finish off the round tenon.
This particular tenon was used on the end of a shelf, locking into drilled holes to allow for height adjustments.