UPDATE: Shaker Oval Boxes, Volume 1 by John Wilson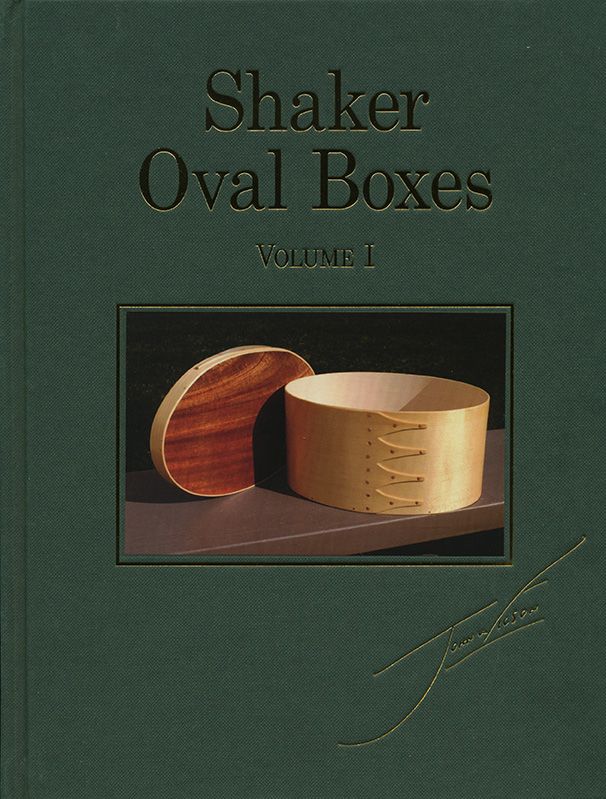 Shaker Oval Boxes, Volume 1
Home Shop Books, 2014.
$34.95; 150 pp.
We have our winners!
To go along with an article in Fine Woodworking issue # 247 about making Shaker Boxes by Pete Baxter, we have a book and a CD (or eBook) to give away that John Wilson sent to us. Leave a comment here for your chance to win.
Shaker Oval Boxes by John Wilson is a beautiful book. Some might call it a "coffee table book". It is filled with beautiful photos of all sorts of oval (and round and rectangle) boxes. Some are in the Shaker style and some are from other countries and traditions. Wilson categorizes the boxes as original, derivative and diverse and each box is presented with a brief description. This book should provide you with all sorts of inspiration when you are building your own shaker boxes.
The 1st lucky winner is jonquinn. He chose to receive the book.
The 2nd lucky winner is spwoodworks. He gets the CD, or electronic version of the book.
Their comments were chosen at random.
Be sure to stay tuned for more great giveaways.