Molding Planes are Beautiful Bargain-Priced Tools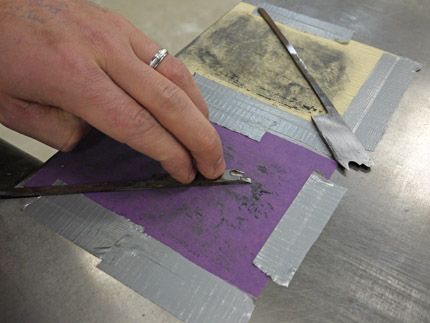 For as long as I can remember, I've been hooked on history. I've got an affinity for antiques and oddities that tends to annoy my wife from time to time–especially when it means bringing home yet another box-full of items from a flea market. There's just something about setting your hands around an object that's been used by multiple generations of folks, items whose existence quite literally span centuries. During a recent trip to a dusty consignment shop near my home, my addiction hit me yet again and I came wandering back to my wife with three new–or shall I say old–molding planes.
Granted, I can cut beads and profiles fast and easy using scratch stocks and router tables, but there's something about the inherent beauty of an old molding plane. Mine even have the maker's mark as well as the owner's name stamped into the end grain. Back-flattening and sharpening only took about 30 minutes per plane, and the cuts I was able to achieve afterwards were pretty much flawless. You can follow the entire process by browsing through the numbered images in the photo gallery above.
Molding Plane Caveats
Yes they're cool. Yes, they're cheap, but molding planes aren't without their downsides. Before committing to a purchase, you'll want to take a good look at the sole to ensure it still has edges along the profile that are at least somewhat crisp. Inspect the end grain on either end for any serious checking and sight down along the plane to ensure it hasn't warped or cupped into oblivion.
One more tip–don't overdo it! It's easy to go crazy trying to hone an edge sharp enough to split a hair but it's not necessary and it can eventually result in altering the profile in such a way that it no longer matches the custom contours of the sole. Be careful!And when it comes to wedging the blade in place, it's a trial and error process. If the blade extends too far out of the mouth, you'll end up taking a super-heavy cut that will turn your stock into minced meat. I generally set the sole atop a piece of stock, allowing the blade to drop down flush with the work surface. Then I set the wedge in place and give it a gentle tap with a mallet. If I find it's not engaging with the stock, I'll give the end of the iron a gentle tap and try again. Sometimes I'll just take the wedge and blade out and start over until I hit it just right. When setting the blade depth, I've also found it helpful to turn the blade sole-side-up and sight down along the sole with one eye. This gives me a good idea right off the bat, as to whether or not I've over-shot my mark.
Happy Planing!
1) Flatten the back on sandpaper. My planes are well over a century old. The backs of the irons were out of flat, pitted, and dirty. My first step was to begin flattening on sandpaper affixed to my jointer's bed. I worked my way up from 120-grit through 600-grit before moving on to wet stones.
2) Continue with wet stones. Once I reached the 600-grit sandpaper, I switched to my wet stones--going through 800, 1,000, 1,200, and finally 6,000. I brought the backs up to a mirror polish.
3) Hone the bevel. Now place the blade's general bevel flat against your wet stone and hone the bevel - rocking your body back and forth--and not your hands. This helps maintain the bevel angle when free-hand sharpening. Again, I worked from my 800-grit stone, straight through to 6,000-grit.
4) Use your stone's edges. You won't be able to work all the convex rounds by simply holding the bevel flat against the stones, so feel free to work the rounds on the edge of your wet stones.
5) Dowels are great for concave surfaces. By wrapping some fine grit sandpaper around a dowel with an appropriate diameter, I find it easy to hone a sharp edge, matching all those contours.
6) Back to your finest stone. At this point, you've worked up a slight burr on the back. Time to flip the iron over and re-polish using your finest stone.
Here's the result. This pine was worked with one of my sash planes. Looks kind of like a window munton, doesn't it? That's because it is. All that's needed here is a rabbet on the back side to accept a piece of glass!
A nice, crisp bead is the signature of a well-honed iron.
Why cut molding on a router table when you can tune out and enjoy the sound of shaving after shaving with an antique molding plane?