How to Turn a Simple Shaker Knob
Furniture maker Philip C. Lowe demonstrates his techniques for turning iconic Shaker door and drawer pulls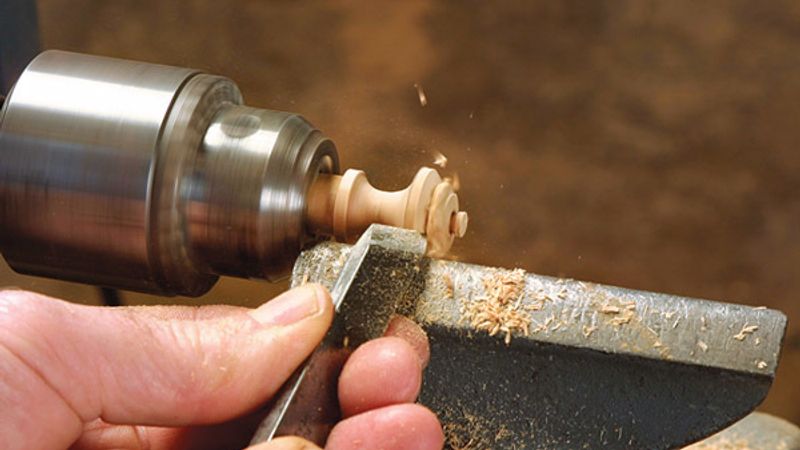 Ed Pirnik and Gary Junken
When it comes to drawer and door pulls, veteran furniture maker Philip C. Lowe always turns his own, and there's a good reason for that. Stock knobs purchased from retailers are often poorly designed, and by turning your own out of the same stock used to build your project, you can guarantee a perfect grain and color match.
In this short video, Lowe demonstrates his technique for turning a classic Shaker pull on a small lathe, using only a handful of woodturning tools.
No lathe? No problem. Be sure to catch our quick video on How to Turn a Pull without a Lathe.