Federal dining table by Duncan Phyfe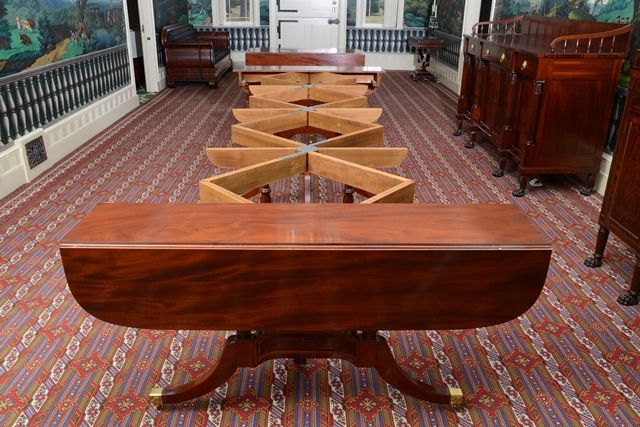 John Kovacik is an expert woodworker, and has restored a lot of furniture, but never a piece of this magnitude. Click the link to read the full story, and watch the video to see the breathtaking table expand.
http://home.nps.gov/mava/parknews/index.htm
The National Park Service at Lindenwald, the historic home of Martin Van Buren, commissioned him to build a replica of the famous table he once used to entertain his guests. The original table was built as a one-off commissioned piece during the Federal period in America by the famous furniture maker Duncan Phyfe.
While on loan to the park from a private collector, Kovacik took measurements of the near-priceless original table and drew plans for an exact replica. Nearly three years later, the working replica of the complex piece was completed and delivered to Lindenwald. To read more about Federal furniture, check out Elements of Federal, by Steve Latta. 
John Kovacik of Little Falls, NY built a reproduction of the table that expands up to 20-ft. The original was used to entertain guests at Van Buren's grand home, called Lindenwald.
The accordion-style supports create a rugged and sturdy frame for the huge table.
The monumental reproduction table now resides at Lindenwald, and is used to educate park visitors.