How to Cut Compound Angled Joinery
Demystify this seemingly complex woodworking joint with a simple set-up block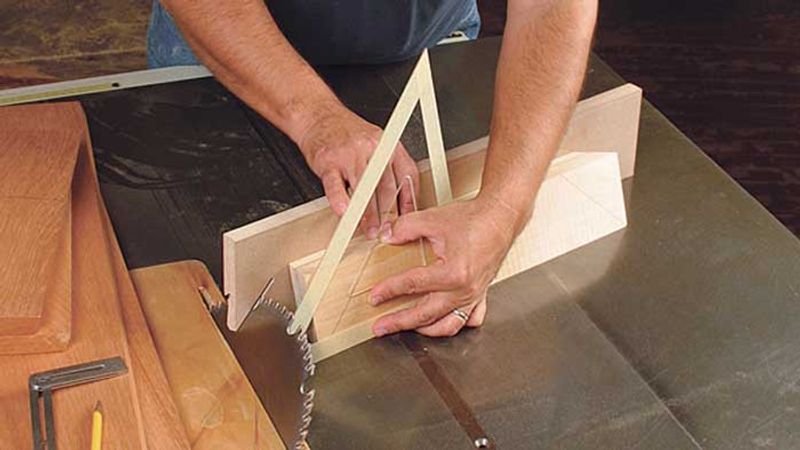 Ed Pirnik and Mike Dobsevage
Although most woodworking joints are constructed at 90-degrees, there are times when design trumps everything and seemingly complex mathematics comes into play. Compound angles are a perfect example of this. Angled sides are used in all types of woodworking—think cradles and serving trays. The outward-sloping sides of these projects require cutting compound angled joints that can leave most woodworkers scratching their heads.
A compound angle occurs at the intersection of two sloped sides. Butt joints, miters, and even dovetails can be fit together in this manner. North Bennett Street School instructor Steve Brown's simple set-up block takes math out of the equation and makes set-up quick and easy.
In this short video, Fine Woodworking senior editor Matt Kenney demonstrates how to make the set-up block and put it to use, as he cuts compound angled butt and miter joints.
See more on Compound Angles in FineWoodworking.com: