Platform Takes Guesswork Out of Compound-Angle Holes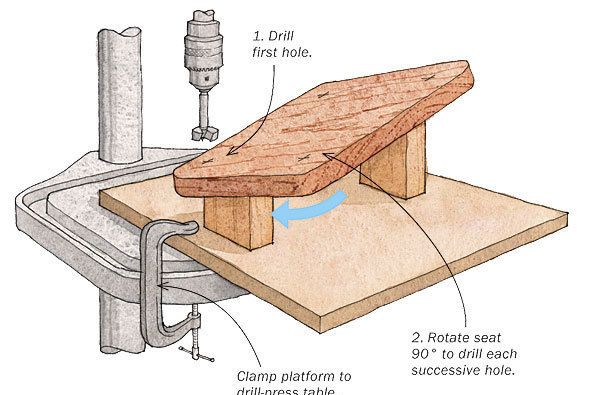 Getting ready to build a stool recently, I was having trouble figuring out a way to drill the compound-angle holes in the seat for the legs. Thinking about the process, I spied my compound-miter saw, and it hit me: I could use the saw to make a platform that holds the seat at the correct angle for drilling.
Consult your plans to calculate the two angles for the holes (for this stool, the angles are the same). Set the miter to match the front-to-back angle and the bevel for the side-to-side angle. Trim both ends of a short 2×4 at the compound angle. Return the saw to its 90° settings and then cut off one end of the beveled 2×4 about 2 in. long. Attach this cutoff along one edge of an MDF base with double-faced tape. By the way, the compound angle also can be cut using a miter…
…
Start your 14-day FREE trial to continue reading this story.