Oneida Air Systems Awards Woodworking Students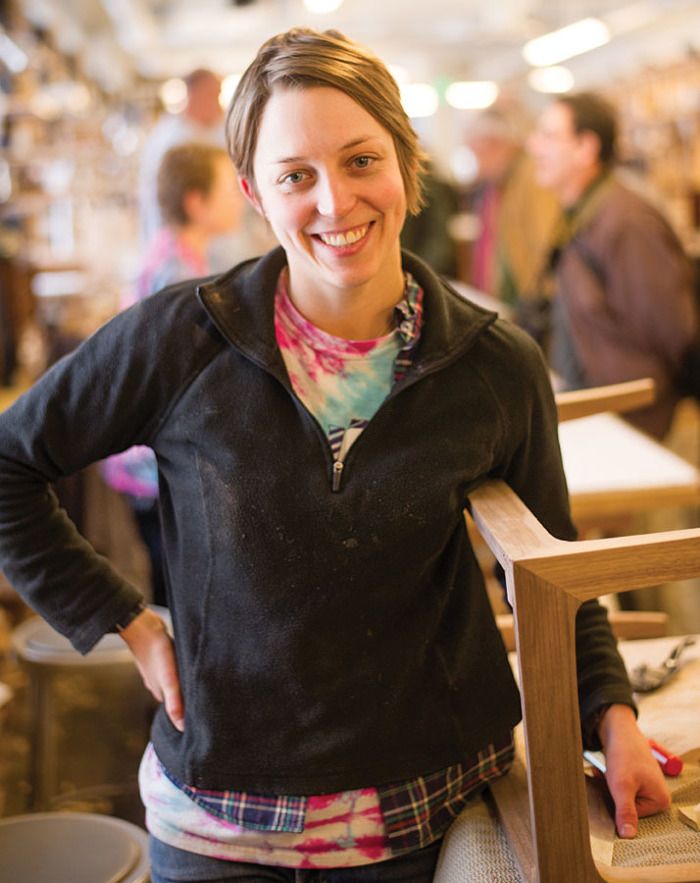 Oneida Air Systems recently awarded Meredith Hart and Will Barstow with the company's inaugural Future Craftsmen Scholarship. This scholarship honors students who wish to continue the long tradition of American craftsmanship in wood.
Both students were awarded a $1,000 scholarship they can use to help pay for school, materials, or any other expenses.
"As a company whose products are made in America, by American craftsmen, Oneida Air Systems is proud to help support and promote these outstanding future craftsmen," says Oneida representative Ken Nichols. "Next year, we plan on expanding our scholarship to include five students, from schools across the country."
Meredith Hart's interest in making furniture began while studying architecture in college. "I learned the importance of a well-designed building and developed an appreciation for a variety of styles and aesthetics, but I felt a desire to learn real, hands-on skills and understand how materials join together in physical space."
Now a senior at North Bennet Street School, she hopes to pursue a career in custom furniture and potentially start a co-op workspace where craftsmen can share machines, problem solve together, and create camaraderie. "With the growing awareness and appreciation for craftsmanship," Hart comments, "I believe and hope that our economy will continue to move towards one that values thoughtfullness, beauty, and skill in its everyday environment."
Barstow is currently a junior in Furniture Design in the School for American Crafts at the Rochester Institute of Technology in Rochester, N.Y. The son of a sawmill owner, he has been surrounded by woodworking since early childhood. His time at RIT has been split between designing and building studio furniture and production pieces, but he hopes to one day have his own studio.
When discussing the future of American craftsmanship, Barstow says, "I feel that there is a growing desire for handmade, original craft. This desire in the general public will hopefully inspire a new generation of maker-designers."
Organizations like Oneida Air Systems, as well as institutions such as North Bennet Street School and Rochester Institute of Technology, are helping to foster the next generation of American craftsmen and woodworkers.
Scholarship recipient Meredith Hart at work in one of North Bennet Street School's bench rooms.
Hart's Chippendale side chair, mahogany and traditional horse hair seat with a cotton/linen cover. 
Hart's piano stool, red birch with a reclaimed maple screw.
Hart's console, Pennsylvania walnut with glass is from a 1700's home.
Scholarship recipient William Barstow working on a sculptured lounge inspired by sea shells and the human form.