Michael Fortune Garden Chair Video Series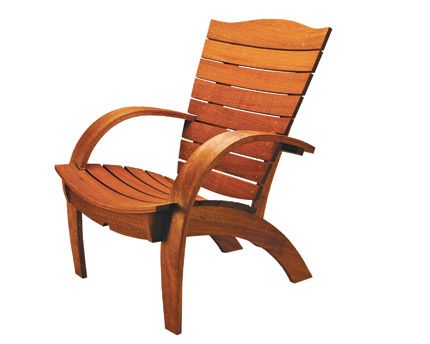 If you've already devoured the latest issue (#240) of Fine Woodworking magazine, no doubt you saw contributing editor Michael C. Fortune's article on building a beautiful garden chair using bent laminations. Michael's article is a two-part tour-de-force-with issue 240 covering the construction of his bent lamination forms. Part II (issue #241), coming this June, will cover putting those forms to use as Michael builds the actual chair.
Video Workshop Series Covers the Action
FineWoodworking.com is simultaneously releasing a 7-part video series that covers the entire construction process as well. We've already released Episode 1, covering construction of the bending forms, and the balance of the episodes will be released in tandem with the second half of our print article this June.
Plan and DVD Coming in June, 2014
If you're interested in purchasing the DVD and project plan, check back in June, as we release the balance of the project. Catch it in print, catch it online, just catch it! Michael's techniques are top-notch and his garden chair truly is a thing of beauty.
Michael Fortune's two-part article on building a garden chair using beng lamination techniques was just released in issue 240 (Part I).
You can learn how to build the bending forms in the associated Video Workshop series. Look for the balance of the episodes to premiere in tandem with our next print issue in early June 2014.
Part II of Michael's video workshop series--building the chair--premieres online in early June, 2014.