Understanding Woodturning Catches
Learn why woodturning tools catch and how to avoid this potentially dangerous situation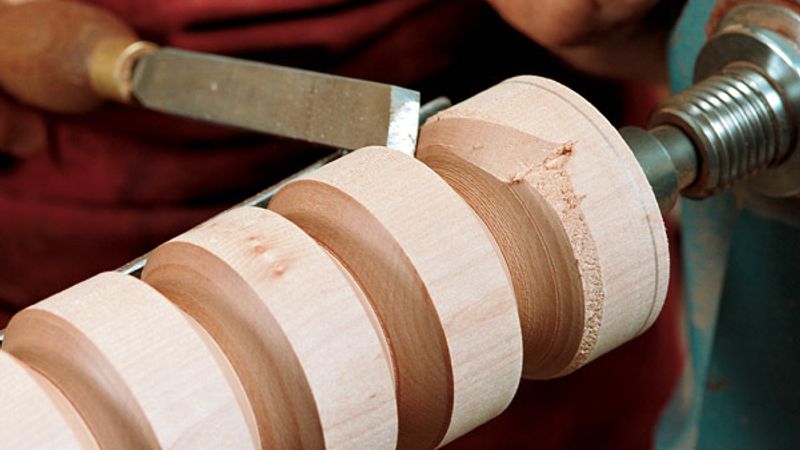 Ed Pirnik and Cari Delahanty
Let's face it: when turning wood at the lathe, catches can not only ruin a beautiful workpiece, they can startle even the surliest of craftsmen—and some (gouge catches in particular) can be downright dangerous.
In this detailed video, veteran woodturner Richard Raffan demonstrates some of the most common woodturning tool catches, and offers tips for how to prevent them. Beginning with the skew chisel, Raffan demonstrates techniques for smoothing cylinders, as well as cutting beads and V-grooves.
Next, Raffan demonstrates the right and wrong way to smooth the exterior of a bowl, as well as its base, using a variety of gouges before wrapping things up with tips on scraper technique.