2014 Cartouche Award Winner Announced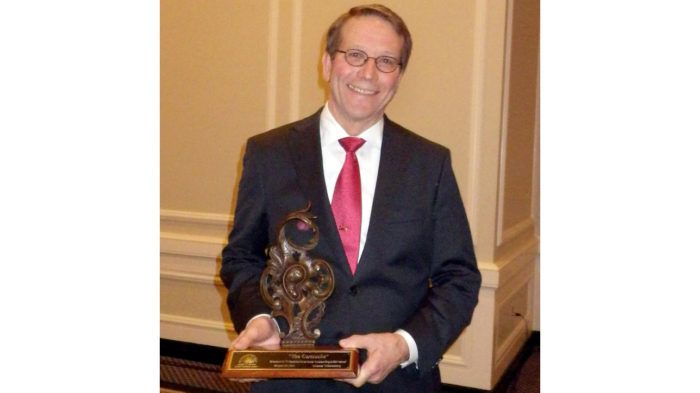 ---
FWW Articles by
W. Patrick Edwards
---
Hide Glue: A Closer Look 

Cutting on a Chevalet de Marqueterie 
---
I just returned from Working Wood in the 18th Century: Dining in Style, a conference co-sponsored by the people at Colonial Williamsburg and Fine Woodworking. It's a great venue, and the presenters are top-notch.
While I was there I attended the annual banquet of the Society of American Period Furniture Makers (SAPFM), where they introduce the Cartouche Award winner. This year, the Society chose Patrick Edwards. Edwards, a native of San Diego, is the country's leading expert on French period marquetry, and his work is dazzling.
His path toward furniture making was not necessarily linear. He studied physics at the University of California at San Diego, and began working at Maxwell Labs after graduating. But the lure of furniture was too much to ignore, so he "retired," and began to pursue his true passion of building period furniture. His primary goal? To pass along the traditions of hand woodworking to the next generation.
Amazingly, he works without plans or drawings, executing intricate marquetry patterns by eye and replicating some of the most stunning works in history. Often his work is are more spectacular than the original. To view his work, visit his website.
Patrick Edwards holds the 2014 Cartouche Award, given by SAPFM.
Louis-Philippe Tilt-Top Tables by Patrick Edwards
English Marquetry Clock by Patrick Edwards