Low-Tech Mortising
Get clean, consistent cortises with a drill press and chisels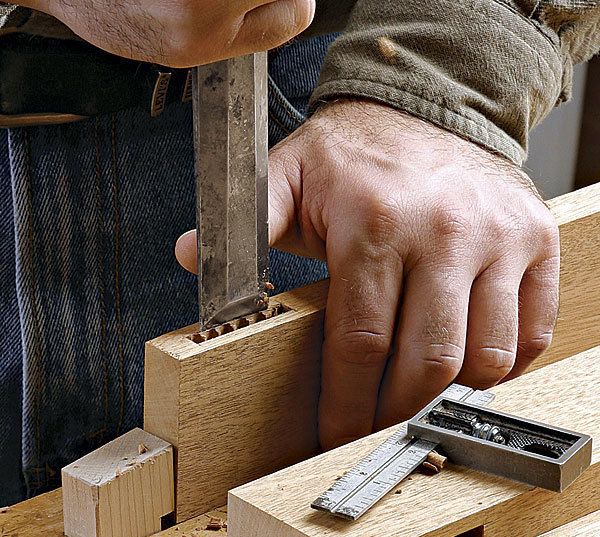 Synopsis: The drill-and-chisel method is an approachable, accurate way for beginning woodworkers (or even experienced woodworkers) to cut mortises. It is nearly foolproof and doesn't require any fancy machinery—just a drill and a chisel. Simply drill a series of holes to remove most of the wood from the mortise, and then finish the job with chisels. This Fundamentals cover the whole process, from layout to drilling to chiseling.
Over the years, woodworkers have devised all sorts of ways to cut a mortise. Some use a mortising machine to get the job done quickly, but you'd have to reach pretty deep into your wallet to ride in that fast lane. Some use a router and a straight bit, although that process usually requires a somewhat fussy setup. a mallet and bench chisel will get you a mortise on the cheap, but it's a relatively slow and labor-intensive procedure.
Start your 14-day FREE trial to continue reading this story.