Tool Test: Router Tables
The best offer flat tables, versatile fences, and good dust collection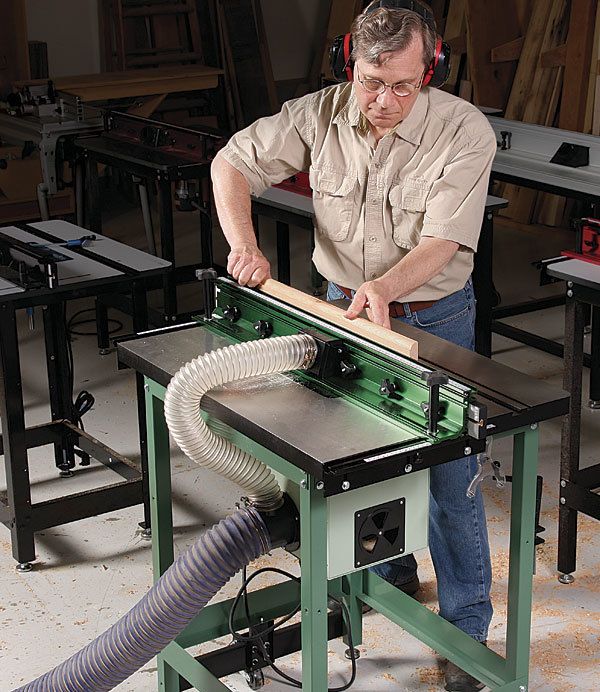 Synopsis: Mounted in a table, a router can spin out perfect sliding dovetails, and tenons that fit their mortises straight from the table. You can also rout more consistent edge profiles using a router in a table rather than a handheld version. And although many woodworkers make their own router tables, there's an argument to be made for buying a manufactured one. Accuracy, convenience, easy adjustability, and the fact that you can add a router lift are just a few of the advantages. We tested manufactured router tables, checking them for all of the above and more.
 
Models tested include: Excalibur 40-200C, JessEm Mast-R-Top with Rout-R-Fence and Rout-R-Stand, Bench Dog Cast-Iron router table with steel cabinet, Excalibur 40-200P, JessEm Mast-R-Top with Mast-R-Fence II and Rout-R-stand, JessEm Mast-R-Lift Excel II, Rockler Pro Phenolic table with steel stand, Woodhaven 8243K, Festool CMS GE Basic, Sommerfeld Tools router table.
There…
Start your 14-day FREE trial to continue reading this story.