How to Build a Swing-Out Drawer
Add a twist to your furniture with a swing-out drawer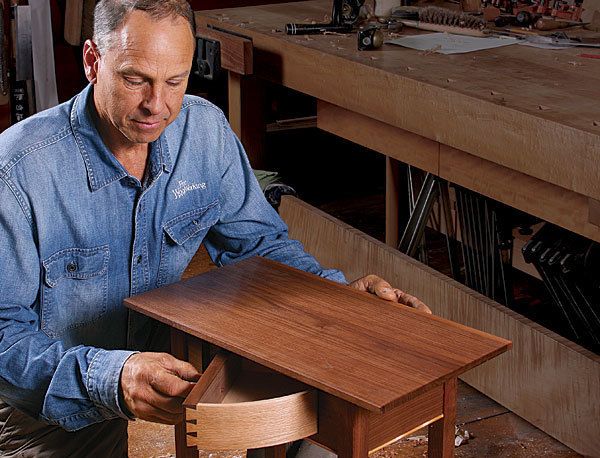 Synopsis: A spin-out drawer is one of Garrett Hack's favorite ways to add a bit of whimsy to his tables. Drawers that swing out are fun, but they are also useful in situations where traditional slides and guides would be cumbersome, such as in curved cabinets. Using a small table as an example, Hack demonstrates how to lay out the drawer plan and drill a precise pivot point, which is key to making this type of drawer successfully. He then shows you how to bend and laminate wood for the curved drawer side, and cut the angled dovetail joint that joins the curved side and the front.
I'm always trying to find amusing and different ways to incorporate drawers into my furniture. I've even made a drawer within a drawer. But one of my favorites is a drawer that spins out. Its surprising opening action is simply fun. spinout…
Start your 14-day FREE trial to continue reading this story.