Designing a Portable Tool Chest
Learn how Michael Pekovich designed and built a tool chest with drawers.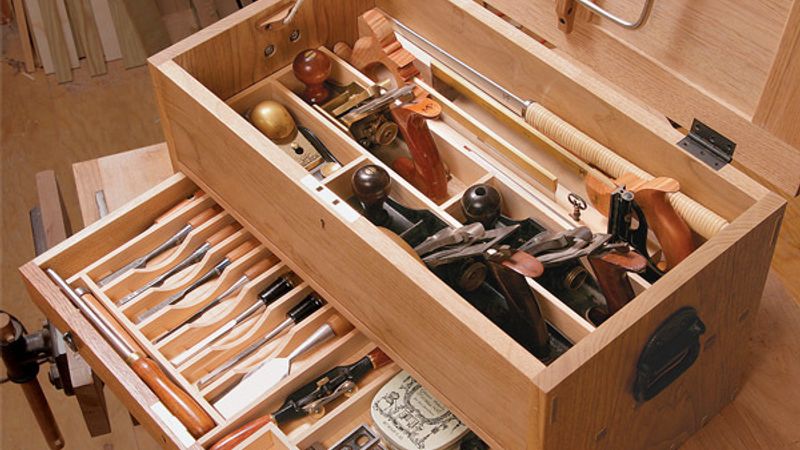 Ed Pirnik, Sue Roman, and Gary Junken
An integral part of the course of instruction for any journeyman cabinetmaker in days of yore, the construction of a tool chest still offers modern woodworkers plenty of opportunities to learn the craft of woodworking, while at the same time filling a need.
If your workshop is situated in a garage that's doing double-duty, a traditional chest allows you to keep your most cherished tools safe, organized, and out of the way when the sedan's in the garage. A well-built chest is also the mark of a true craftsman.
In this short video, Fine Woodworking art director Michael Pekovich offers an overview on his personal chest—how it was constructed, what it stores, and why he laid it out the way he did.
To learn how to build your own Tool Chest with Drawers, be sure to catch Pekovich's article in Fine Woodworking #234.