Cook Woods Wins Wood-Mizer's 2012 Business Best Contest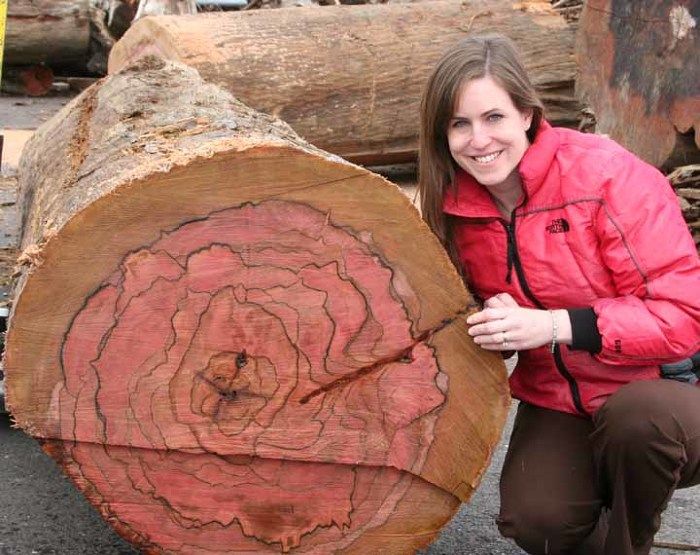 I just heard about Cook Woods' win and since I like their website and all the differnt different lumber they have, I thought I should share the good news.
Every two years Wood-Mizer – the portable and industrial sawmill maker – holds a contest to find sawmill businesses that are a cut above everyone else. Cook Woods in Klamath Falls, Oregon won 1st place in the latest competition. The bi-annual contest recognizes sawmills who "utilize top sawing practices and sound financial strategies to earn a living and a reputation as being the best in the business". To read more about the contest check out Wood-Mizer's website.
Specializing in exotic domestic and foreign lumber, Cook Woods supplies furniture makers, turners and others with a large variety of lumbers. You'll be able to find anything from Amboyna to Zebra wood, including Black Cherry, Walnut, and even Oregon Myrtle.
I'm on their email list and about once a week I get an email featuring another exotic wood. There might be a sale going on or the email might feature a really cool wood they just got in. It's often hard to resist. The Cook Woods website is kept current and includes photos of all the lumber available, so buying online is easy. To sign up for these emails, go here.
The business began with Chris Cook's fly fishing box making business. Along the way he bought a portable sawmill so he could cut his own wood and soon found more people interested in buying his lumber rather than his boxes. So in 2000 he switched over to solely selling lumber. It appears to me he made the right decision.