Arizona woodworkers put craft on display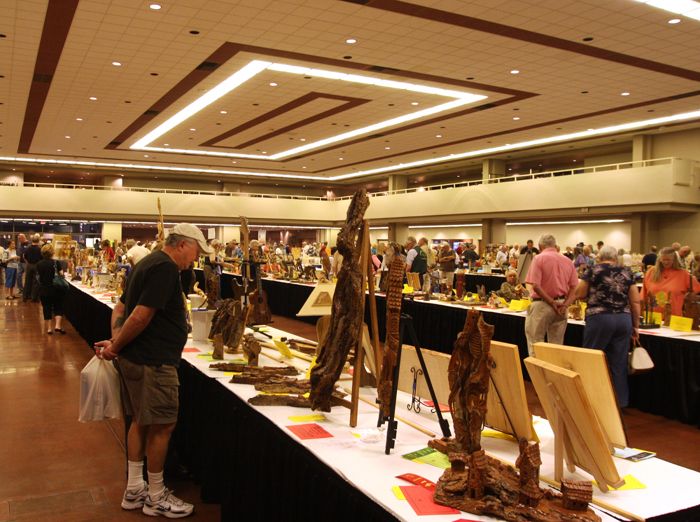 In the desert southwest, it's easy to imagine that the woodworkers outnumber the trees.
It certainly seemed that way to me in metro Phoenix last weekend at that area's 9th annual Excellence in Woodworking show. I was among 5 judges for the show, organized each year by the Arizona Association of Fine Woodworkers. The other judges included Phoenix area furniture-maker David Fleming and local woodworking dealers and suppliers.  
There was handsome work on display, but the club members who organized this year's event wanted to see more. The 43 entries were fewer than at last year's show.
Still, the show – mounted in partnership with the Desert Woodcarvers – drew plentiful crowds to Mesa's convention center on both days. Organizers estimated the paid attendance at 2,000, but the room looked busier than that to me on Sunday afternoon.
Some of the highlights included a beautiful sideboard by Mike Berkshire, a maple blanket chest by Doug Neff and a handsome Maloof-style rocker in the novice category by Eugene Salazar.
It was a great weekend. I'm already planning to ask Asa to send me back next year.
Show-goers filled the Mesa Convention center on both days.
The turners were well represented as well, with two full tables of bowls and vessels.
Judges were impressed with this Maloof-inspired rocking chair, which took first place in the novice furniture-making category.
The show also included several woodworking demonstrations by local artisans.
This traditional dovetailed blanket chest in maple also won recognition from the judges.