Clean, Accurate Rabbets on the Router Table
Accurate set-up ensures perfect rabbets, every time.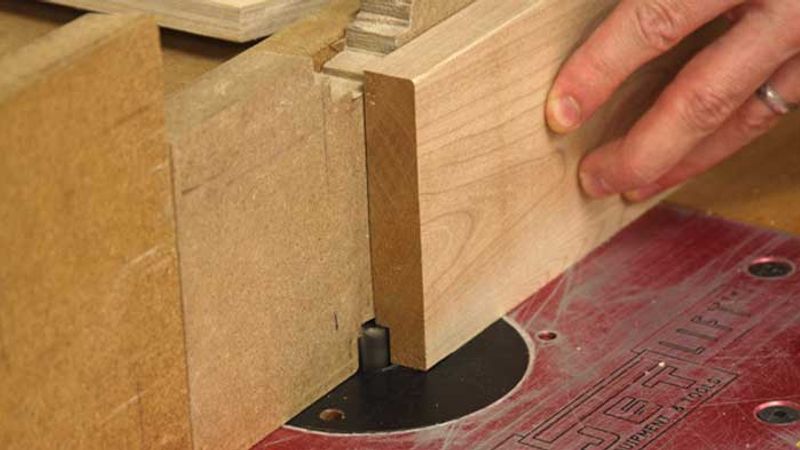 Gregory Paolini
When it comes to mounting glass in a cabinet door, the humble rabbet is the go-to joint. It's also great for aligning various components in cabinetry, and even simplified drawer construction. This versatile joint is easy to cut on a router table using a conventional straight-cutting bit. In this short video, woodworker Gregory Paolini demonstrates tips for setting up a router table to produce spot-on rabbets.
Multiple Passes Mean Less Wear on Your Router
Keep in mind that when making larger rabbets, you may want to consider cutting the joint in multiple passes on the router table until you reach your final depth. This will be less-taxing on your router's motor—especially on hardwoods like maple and oak.