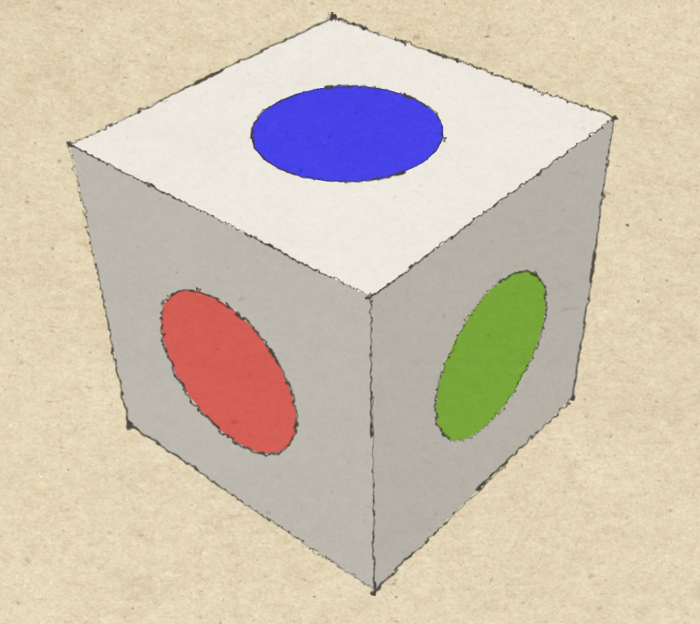 In the last week or so I've tutored several students whose key stumbling block with SketchUp was the Move tool. To a person, they were finding it difficult to accurately move elements of their drawings around and place them where they wanted them. The Move tool really isn't that difficult once you get the hang of a few key things.
First, although you can grab an entity anywhere with Move tool, things work out better if you grab them by logical points such as corners or midpoints on edges. When I'm talking to my students about this I use an analogy of chain gate. Closing the gate involves hanging the end link of the chain on a hook on the fence post. While you could grab the chain at its middle, it probably isn't the best place if you are trying to get that end link on the hook. It makes more sense to grab the chain by the end. In the same way, grab entities in SketchUp by a point that will correspond to a point in the model.
Second, take advantage of SketchUp's inferencing when you can. Let SketchUp help you with the move operation.
Third, lock the move direction when it makes sense. You can use the cursor keys to lock the direction. Use the up and down arrows to lock on the blue direction, left arrow for green and right arrow for red. I prefer to use the Shift key to lock the direction instead. My left index finger tends to hover over the Shift and Ctrl keys and it's the same key for any direction. You can also lock the move direction while following an off-axis line using Shift.
Some time ago I did a demo video on the Move tool. You can see it here.
I made up a simple exercise file. the video below shows how I did each excercise in real time. If you want to give it a try you can download it here or you can type DCB move exercise into the search line of the Components browser in SketchUp.