Designing Dovetails for Strength and Style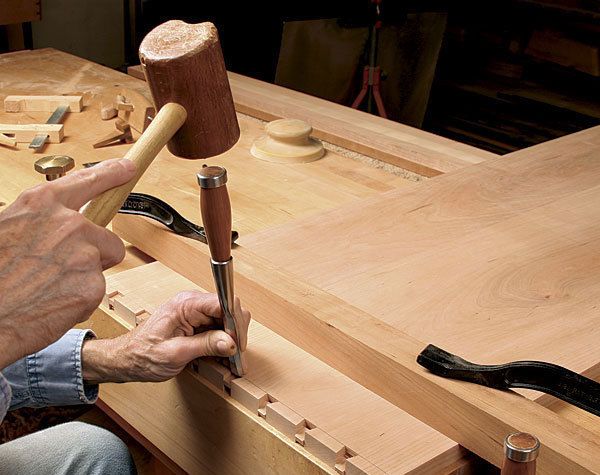 Q:
Do I really need to use higher angles when I'm cutting dovetails in softwoods like pine? Does the dovetail angle affect the strength of the joint?
Bill Fontana, Worcester, MA
A:
No. Although softwoods are more compressible than hardwoods, you needn't change the dovetail angle to add strength to the joint. Any angle between 7° and 15° will work, regardless of the wood. But stay within that range. If you go below 7°, you'll start to lose the mechanical strength of the dovetail. Go above 15°, and you'll leave too much short grain at the tips of the tails, which weakens the joinery.
Thin stock is perhaps the one exception. If you're dovetailing stock less than 1⁄4-in. thick, go with at least a 10° angle. It increases the glue surface and strengthens the joint—but only slightly.
The art of dovetailing is to aim somewhere between those extremes. The…
Start your 14-day FREE trial to continue reading this story.