See it in Motion: Three-Way Miter Joint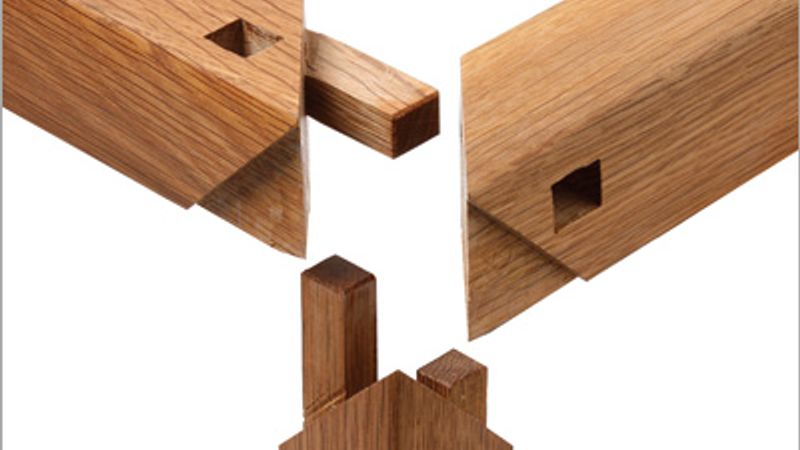 Ed Pirnik
Use the See it in Motion QR codes in Fine Woodworking magazine to access a variety of short video clips that will help you better understand the jigs, tips, and techniques our authors use in every issue. Just download a QR Reader app on your smart phone and use it to scan the See it in Motion code icons found in the magazine.
The Most Complex Woodworking Joint You May Ever Cut
In Fine Woodworking #227, furniture maker Andrew Hunter highlights his technique for producing a mind-blowing 3-way miter joint. At first glance, it might leave your head spinning. But with the help of a few modern conveniences like a router, drill press, and chopsaw, this intricate joint can be made quickly and precisely.
There are three keys to successfuly executing this joint. It might seem obvious, but the first is to start with perfectly straight, square stock. This allows for an exact layout, the second and most important step. Hunter has no problem with spending a day laying out a joint if need-be. Once he's confident with the layout, he can breathe easy, because there remains only the task of removing material up to the layout lines. Carefuly excavating to precisely laid out lines, the final step, should leave you with little or no fitting. You can see the joint in the video above, and learn how to cut and fit the joint in Hunter's article, Super-Strong 3-Way Miter.