Lumber from a Log
Learn how Scottish woodworker Adrian McCurdy splits huge oak logs and shapes them into lumber to make furniture.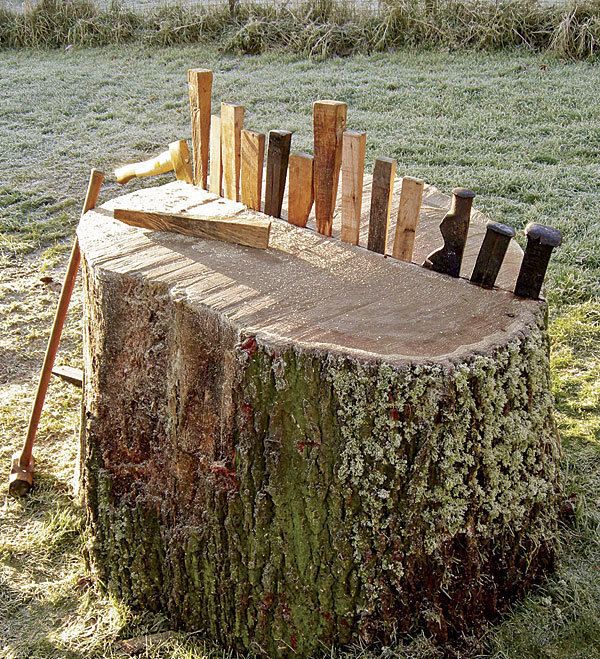 The raw material for Adrian McCurdy's riven oak furniture (see the backcover of FWW#223) is whole log sections. Delivered by crane truck to his backyard workspace in Scotland, the pieces are typically about 4 ft. long and 4 ft. in diameter. McCurdy splits, or rives, along the medullary rays, producing planks with spectacular ray fleck on both faces. He smoothes the split pieces but usually doesn't flatten them, preferring to retain the irregularities of the riving process in his furniture. To join unflattened planks—especially in case pieces—requires extensive scribing, a skill McCurdy learned while building reproductions of centuries-old timberframe buildings.
Photos by Adrian McCurdy.