A Water Supply in the Shop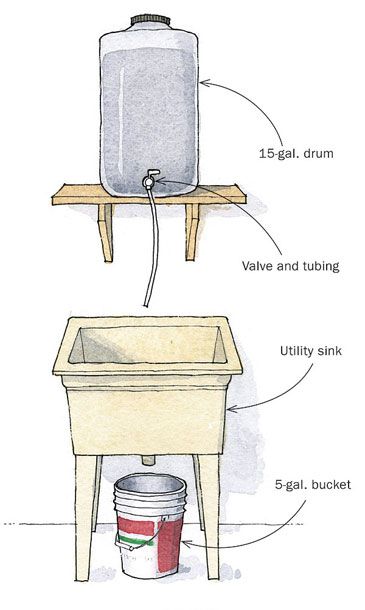 I needed a water supply in my shop but found it wasn't practical or costeffective to extend the household plumbing. Instead, I installed a plastic 15-gallon drum on a very sturdy shelf in the shop. Beneath that I placed a cheap utility sink with a 5-gallon bucket under the sink's drain.
I fill the drum with a garden hose and then when I need water I open a valve at the base of the drum. Waste water spills into the bucket below. I can hear when the bucket is in need of dumping, which is not too often. This setup, which provides plenty of water for sharpening, hand washing and more, doesn't take up a lot of room or cost a lot of money.
Drawings by Jim Richey.