How to Cut Curves on the Bandsaw
Furniture maker Michael Fortune shows you how to cut perfect curves on the bandsaw.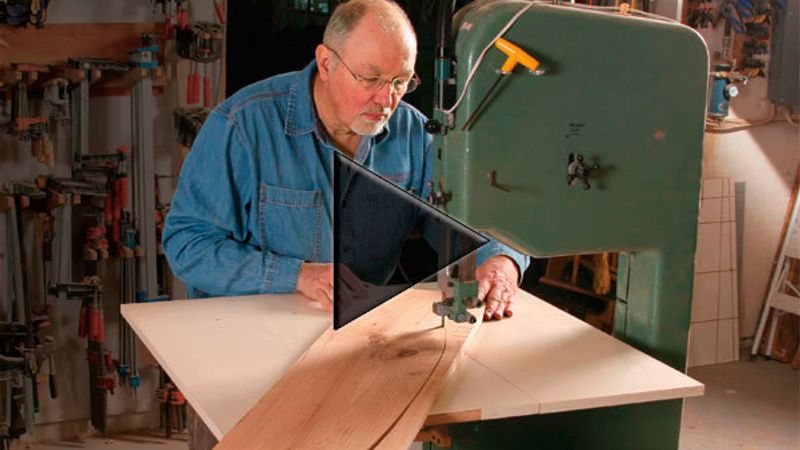 Gina Eide and Lisa Morgan
Furniture maker Michael Fortune incorporates curves into just about every piece of furniture he turns out of his shop. But instead of cutting way clear of his lines and spending countless hours fine-tuning his curves with spokeshaves and scrapers, he prefers to make precision cuts as near to his line as possible, thus leaving less wood to clear away during final clean-up.
In this video, Fortune goes over exactly how to set up your bandsaw for cutting curves, and then takes you through a variety of cutting techniques including:
How to begin your cuts by properly bringing the wood to the blade
How to hold and guide your workpiece through the blade
Where and how to apply pressure on the blade
How to cut super-tight corners
Plus, be sure to catch Fortune's entire lineup of bandsaw videos including selections on bandsaw set up and resawing on the bandsaw.