For Accurate Miters, Set the Blade with a Drafting Triangle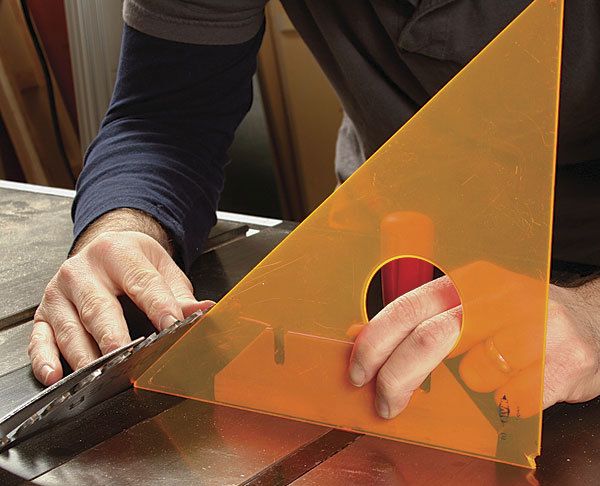 Q:
I use a drafting triangle to set my tablesaw blade to 45° for miters. I stand the triangle on the saw table and tilt the blade until they touch, but my cuts still aren't at the correct angle. What am I doing wrong?
Jack Gordon, Lincoln, NE
A:
It sounds like you are not holding the triangle perpendicular to the blade. That increases its effective angle, so you're setting the blade to an angle more like 46° or 47°. The solution is to put your miter gauge in its slot (which should be parallel to the blade), and hold the triangle on the fence and against the blade. The miter gauge ensures that the triangle is perpendicular to the blade and that the blade is set to 45°.
Photos: Kelly J. Dunton