Workbench Tip: How to Cut Small Trim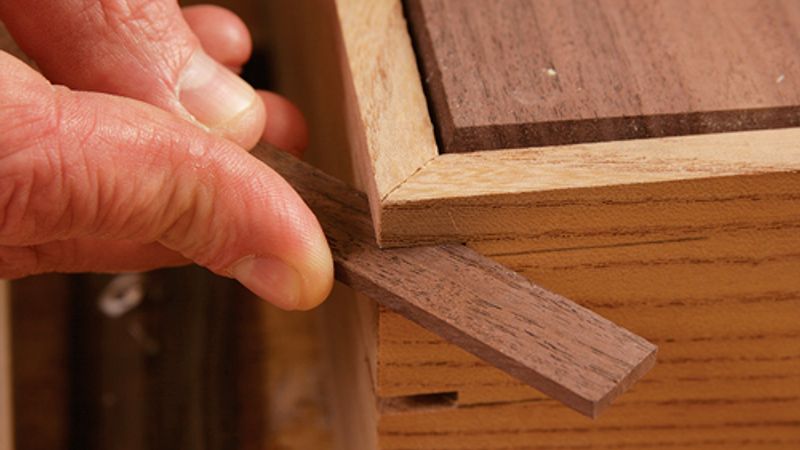 Ed Pirnik
Tablesaws and miter saws are fantastic tools that make the process of woodworking infinitely easier and faster however, they're not always the appropriate tools for cutting wood. If you've ever tried to cut small box parts like edging or splines on a tablesaw, you know how difficult a proposition that can be–too much power for too small a piece of stock. In cases like these, it's a better idea to pull out a small miter block.
The block used in this episode of Quick Cuts is dirt simple to make, and when used in conjunction with a Japanese-style saw, it works even better. As Fine Woodworking's art director Michael Pekovich points out, with the block mounted in your vise (rabbet wall towards you), a Japanese saw, which cuts on the pull stroke, will effectively pull the stock into the miter block's fence while at the same time sawing the material. It's a win-win combination. Check it out in our latest video workbench tip.
Cutting small parts like this box spline featured in a recent article is much easier with a small miter block.