Build a Sharpening Stone Jig
Learn how to a build a simple jig that will keep your sharpening stones from wandering all over the bench during honing.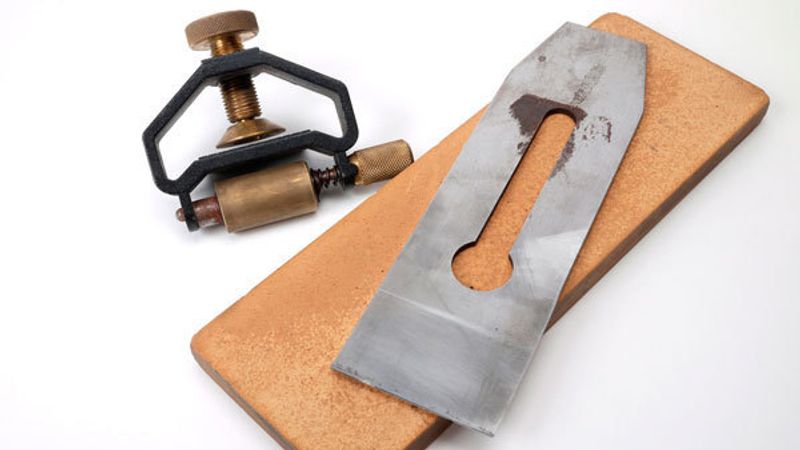 Ed Pirnik and Michael Dobsevage
When it comes to securing an oil or waterstone during the honing process, it can be tricky to keep the stone from wandering as you rub your plane iron or chisel back and forth along its face. Some folks turn to specialized rubber matts, others build wooden frames that are perhaps more complex than they need to be. Joseph Scannell of Novato, Calif., uses a much simpler method that requires a vise and a simple jig anyone can build in no time flat.
Scannell's sharpening jig is nothing more than a single piece of scrap hardwood with a dado on one side (in which the stone is held) and a pair of rabbets on the flip side which allow the device to be held within the jaws of a vise. Add to that a couple of sawkerfs—which when pressure is applied squeeze shut, thus holding the stone secure—and you've got a surefire solution to slippery stones. 
If you've got a great trick up your sleeve that might make for a Fast Fix, be sure to upload it into our Jigs Gallery. Plus, browse through past episodes of Fast Fix and learn a whole host of time and money-saving tips & tricks.