IWF Alert: Student furniture wows crowds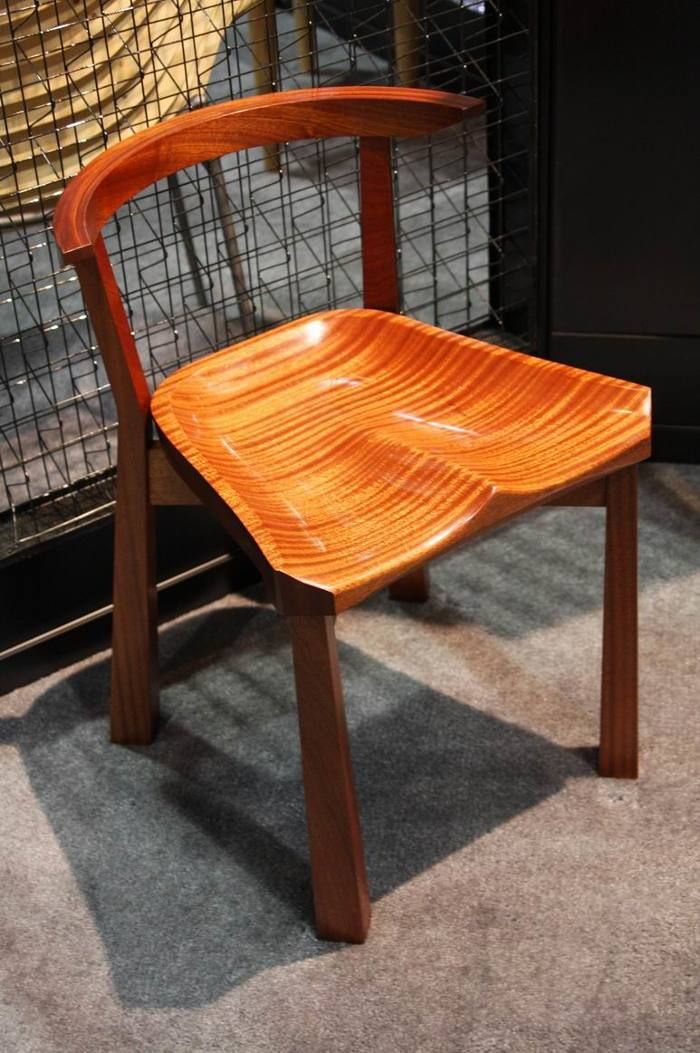 Beautiful and creative furniture from the top design colleges and best high-school programs in the U.S. once again drew a steady stream of browsers. Most showgoers work in a factory or production environment, and I could tell from their whispered comments as they walked around the DesignEmphasis 2010 exhibit that they were happy to see the kind of work that probably drew them into the industry in the first place.
The student furniture was inspiring. Knowing that the woodworking audience is greying by the minute, it is always good to see young people catching the bug and doing such great work so quickly.
One student who stood out was Melissa Engler from Haywood Community College in North Carolina. Her "Swallowtail Writing Desk" took top honors in Accent Furniture/Tables, and her room screen and chair were finalists in other categories. Haywood instructor Brian Wurst must be a talented teacher, because his students' work dominated the show. To see some of it, and a few other of my favorite pieces, click on the pics.
Read about other great tool finds at IWF 2010
John Hunter, from Haywood Community College (N.C.), made one of my favorite pieces in the show. He credited the work of Hans Wegner, and you can definitely see the influence.
Melissa Engler's Swallowtail Writing Desk took first prize in the accent furniture/table category. She's another Haywood student.
Engler's Skyline room screen was another of my favorites. I like the carved texturing, and the city theme.
But I think I liked Engler's understated birch chair the best.
Students like Molly Miller, from college-level design programs, create prototypes for stylish contemporary production furniture. This coffee table is a great example. Miller attends Miami University in Ohio.
I love the drawer pulls on this nightstand/endtable, by Ben Clement of BYU.