Use a Bench Chisel to Square Mortise Corners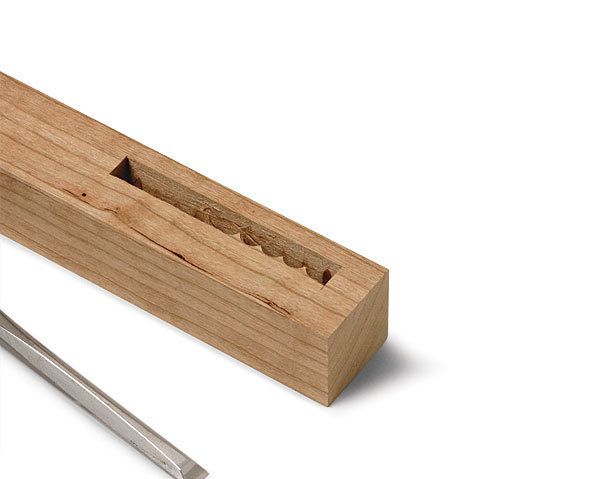 Q:
I use a drill press to make mortises. What is the best way to square the corners, a bench chisel or a corner chisel?
Veryl Williams, Springfield, PA
A:
Corner chisels seem like a great idea, but they are unnecessary. When squaring a mortise, the most challenging job for a chisel is cutting the end grain, and that's where you should start. Choose a bench chisel the same width as the mortise. Begin with shallow cuts to prevent the chisel from being forced outside the mortise by the wedging action of its bevel. Then take much stronger cuts to remove the waste quickly. After the end grain has been cut, use a wide chisel to pare the sides of the mortise.
Photos: Staff