Latest FWW Issue Goes to the Printer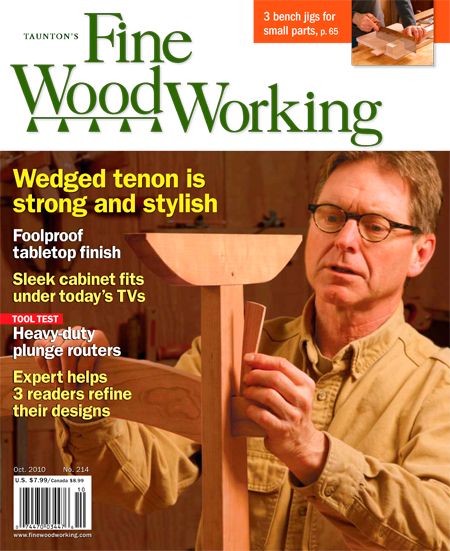 It's not September yet, but it is here at the FWW office. We just shipped our Fall issue to the printer, and it's another winner. Inside you'll find lots of great stuff: you'll get the low-down on making wedged through-tenons; plans for building a modern TV cabinet; design tips from the great Hank Gilpin; a great finish for tabletops; a review of beefy routers; some jigs to help you handle small parts with hand tools; and plenty more, from shop tips to new tools.
Look for the issue on newsstands around the second week of August. Subscribers will get theirs in the mail at the end of July. Let us know what you think after you give it a read.