Free Plan: Shaker Wall Clock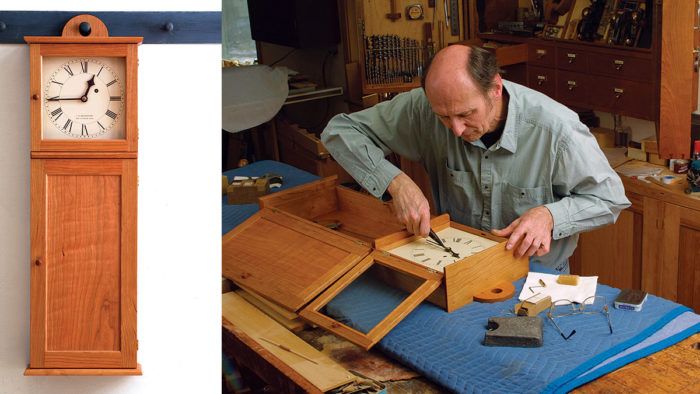 Although Edgar Allan Poe might not agree, I find the sound of a clock ticking to be comforting, relaxing, meditative. Of course, I don't have a body buried in my floorboards. A wall clock is definitely on my ever-expanding list of things to build, and when that does happen I'll use Chris Becksvoort's article "A Shaker Wall Clock" as a springboard for my own design.
While I am a big fan of the Shaker design ethic, most of the furniture in my house leans toward Mid-Century modern, so my wall clock will probably reflect that aesthetic (which borrows a great deal from the Shakers, by the way). But it still makes sense for me to go to this plan to get started. Becksvoort gives great tips on purchasing the right movement, building the clock around the specific movement, and simple yet sound construction tips.
CLICK HERE to download the free PDF article and woodworking plan for Becksvoort's clock.
---
Check out a few other cool wall clocks I found. And as I begin thinking of the design for my clock I'd be interested to see what other people are doing out there…
Granadillo, hemlock, and snakewood clock. This wall clock is one of my favorite Fine Woodworking Readers Gallery pieces. Russell Gale built it during his time at the College of the Redwoods. Since then he has moved to North Carolina and joined forces with Brian Boggs. Photo: David Welter.