How to Tame Squeeze-out
Hide glue inside the joint, or send it where it's easy to handle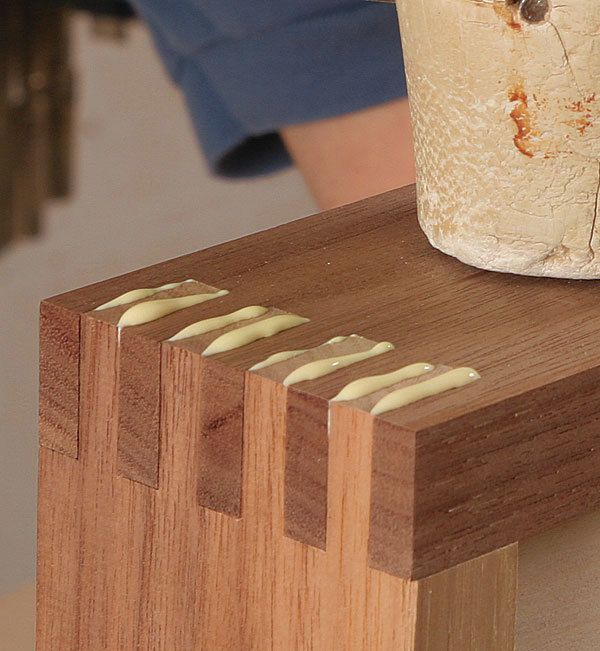 Synopsis: Avoid problems with glue squeeze-out contaminating your finish by controlling the problem where it starts — inside the joint. This article offers valuable tips for hiding squeeze-out where it will not be seen, or sending it to areas where it is easy to clean up. You'll learn to limit squeeze-out on mortise-and-tenon joints, in dowel holes, on solid edging, in dado joints, and on dovetails and finger joints.
Every woodworker experiences that moment of pleasure when the first coat of finish brings out the beauty of the wood, only to be dismayed when the finish also reveals an area contaminated by glue squeeze-out. There is plenty of advice out there on how to remove squeeze-out, but as the saying goes, an ounce of prevention is worth a pound of cure.
The first step is to control the amount of glue you use. Less glue doesn't have to mean less…
Start your 14-day FREE trial to continue reading this story.