Scraptacular Contest Winners Announced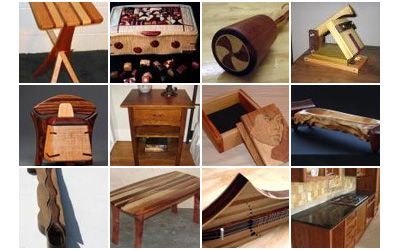 The nearly 100 submissions to our Scraptacular gallery contest served as proof-positive that workshop scraps are dripping with potential when put in the hands of a capable craftsman. Your entries ran the gamut from examples of useful storage, to lyrical instruments and purely artistic expressions.
Congratulations to you all, and especially to our three winners. If you didn't take home a prize this time, fret not, we've got plenty more challenges in the works!
| | |
| --- | --- |
| | Member, Argyllshire's small box, dubbed "Eye Candy" made use of some of the smallest scraps imaginable–many with beautiful inlay that reminded the craftsman of multi-colored licorice candies. |
| | The interior of the box is just as beautiful as the exterior, with a lush red bottom and one small piece of wooden candy topping it all off. |
| | |
| --- | --- |
| | Member, larrysak3's dulcimer was produced using cedar strips left over from a canoe project. Combined with walnut scraps he obtained from a friend, Larry's piece does double-duty as both an instrument and a piece of art. |
| | A third species, this time cherry, was sandwiched between strips of walnut for the peg head. |
Third Place – Home is Where the Hearth Is
| | |
| --- | --- |
| | The inspiration for this gallery challenge, woodworker Hank Gilpin's scrap wood "knickknacks," served as the spark for member, Triumph1's catch-all (read "car keys") bowl titled "Home is Where the Hearth Is." The piece is carved from a 2″ thick slab of birch log and is finished with legs of bubinga. |
| | One can't truly appreciate the organic nature of the craftsman's carving and shaping until flipping the piece over. The birch log takes on the look of rippling water that flows seamlessly into the bubinga legs. |