Make it Stick: A Guide to Glue Ups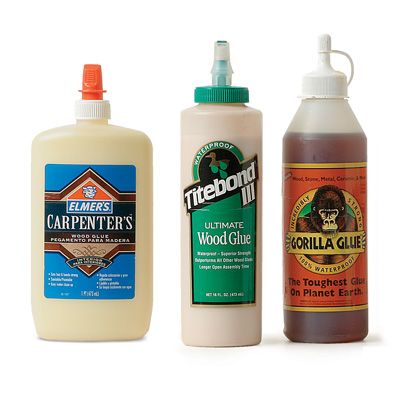 Complicated glue ups really are a sticky business. Multiple pieces need to have their fits checked and re-checked before the big moment, and when glue hits wood, it's easy to turn beautiful joinery into one big mess. It's not just about applying too much or too little either. When it comes to glue ups, knowing where and how to apply adhesive is just as important. Different joinery techniques require different approaches.
Glue ups should never be considered an afterthought–the easy part that comes after the skillful execution of complex joinery. Assembly requires a concrete game plan, an understanding of wood movement, and the experience to understand where glue should be applied and how much is really necessary.
And what about the age-old question of whether to apply glue to both mating surfaces, or just one? Over at Fine Woodworking's online forum, Knots, folks have been busy dissecting that very topic, with some interesting, insightful, and very useful responses. So where do you stand? Take our poll and read on for a variety of glue up tips and techniques.
Glue Up Strategies: Mortise and Tenon
Every joinery technique presents its own unique problems when it comes to glue up. With the mortise and tenon, glue tends to be forced out of the mortise as the tenon is forced into it. Here are three solid techniques that will keep the mess out of your mortise and tenon joints.
Barry Wishengrad of Jamesville, NY wrote in to us expressing frustration over his squeeze-out nightmares, which seem to occur most often with mortise and tenon joinery. Contributing author Bob Van Dyke suggests he clean the joint of excess glue, little-by-little, during the glue up process.

The director of the Connecticut Valley School of Woodworking demonstrates how less is often more, when it comes to the glue up of mortise and tenon joinery. Not overdoing it and knowing where to apply adhesive are the keys to this take on the subject.

Give Your Glue its Own Private Swimming Pool

In this Fast Fix video, FWW senior editor Tom McKenna demonstrates a way to give excess glue a spot in which to pool. It's fast, simple, and foolproof.

Be sure to check out other Fast Fix episodes including:
Build a Shelf Pin Drilling Jig
Build a Hinged Stop Block
[[[PAGE]]]
Glue Up Strategies: Miter Joints
FWW contributing author Gary Rogowski provides two methods for tackling miters in the most common of situations: casework and picture frames. Rogowski focuses on clamping technique and what essentially amounts to priming of the mating surfaces.
Picture Frames
| | |
| --- | --- |
| | Before applying the glue that will eventually hold his mitered joints together, Rogowski first sizes the joint. Size is nothing more than a preliminary coat of glue which seals the end grain and prevents a glue-starved joint. After sizing the joint, he scrapes away the excess and waits a few minutes before applying the second, and final coat. |
| | When it comes to clamping, a mitered picture frame, simple really is better. Rogowski uses nothing more than a band clamp with a ratcheted adjustment. |
Casework
For Mitered Casework, Stick with Bar Clamps


For mitered casework, forget about band clamps and reach for your tried-and-true bar clamps. Angled cauls direct the clamping pressure straight through the joints. To make the job even easier, consider using hot glue to temporarily attach the cauls and make tightening the clamps even easier.

Angled Cauls and Hot Melt Glue Make for an Easier Glue Up


Rogowski's cauls come off the case at a 45-degree angle. Once you've tacked on the cauls using hot melt glue, it's just a matter of tightening a series of sliding-arm bar clamps along the entire run of the joint.
[[[PAGE]]]
Glue Up Strategies: Tabletops
Here's where differing opinions really come into play. Whether its among individual woodworkers or even Fine Woodworking staffers, everyone's got their own take on how to glue up the perfect, long-lasting tabletop. Again, it all comes down to whether you follow the double-edge gluing tradition, or if you rely on applying glue to only a single side. Here's one method that works well for FWW contributing author Bob Van Dyke.
To begin with, Van Dyke doesn't glue up the entire tabletop in one session. For wider tops, he generally glues up two sub-assemblies, followed by a final glue up that brings the entire top together. Here, Van Dyke applies a generous bead of glue to only one surface, spreading it out with his finger.

After pressing and rubbing the joint together, clamping pressure is applied. Whatever squeeze-out rises to the surface is quickly scraped off using a putty knife.

Now Van Dyke turns his attention to the top clamps, applying firm and even pressure throughout.

For more on this technique, be sure to read Van Dyke's entire article on Creating an Attractive Tabletop.