Building with Choke Cherry – Part II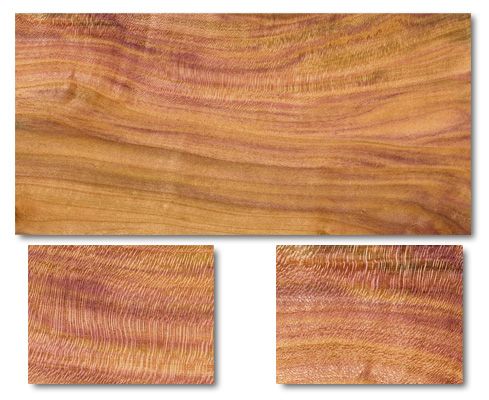 A few weeks ago I began the process of rough cutting and drying a few boards I pulled out of a choke cherry log donated to me by one of my colleagues at Fine Homebuilding. Since that time, the moisture content has gone down from about 30-percent, to just under 15% and I've transferred the pieces outside, to continue the drying process on a covered porch. The wood was drying way too rapidly here at the FWW shop.
Yesterday I thought I'd take one of the unusable pieces (too much nasty checking), cut it down to a nice rectangle, mill it up and shellac it. I was curious as to how this fruit wood might look with a clear coat on it. I wasn't disappointed. The beautiful waves of pink and red are quite stunning and I'm looking forward to using what few pieces I'll get from the log, as accents in an upcoming project, yet to be determined.
So, what do you think? Drawer fronts for a small cabinet, panels for a small door? I'm open to anything and would love to hear your opinions.
And for more on the topic of backyard lumber, be sure to check out Gus Carlson's article from issue 128.