Thos. Moser chairs to star in one-act plays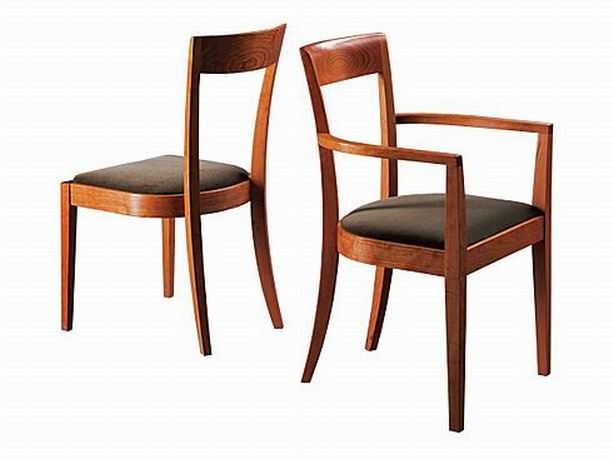 An arts group in Maine is asking that state's playwrights to submit one-act plays for a festival to celebrate the work of furniture maker Thos. Moser.
Art of the Play, a Kennebunk theater group, specializes in productions based on artists and their work. There's a local connection, too. Moser's shop and business are located in New Gloucester.
Each 10-minute play must begin with the image of a Thos. Moser chair. The deadline for entries is Feb. 28; the group plans to stage the plays at Kennebunk Town Hall next summer.
I'm sure the playwrights in Maine don't need my help, but I can't resist suggesting a couple of titles…
– A Side Chair Named Desire
– Death of an Ottoman
– Cat on a Hot Chaise Lounge
and…
– My Fair Lady and her Thos. Moser Continuous Arm Chair Rocker
See you at the theater…
Moser's Harpswell dining chair.
The continuous-arm rocker.