Free Handplane Book Download for Online Members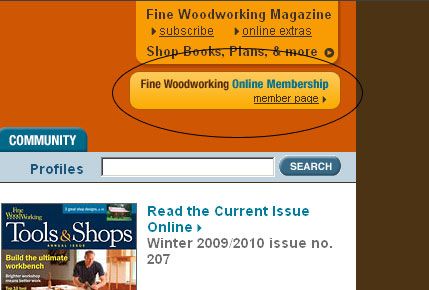 FineWoodworking.com launched a brand-new homepage for Online Members today. It's designed to help members find out about the benefits of membership. This month Fine Woodworking is offering a free book download for Online Members only. Visit the new page for details on how to download it.
The Handplane Book by Garrett Hack is the perfect book for the season since November seems to be Garrett Hack month. We just launched a new video workshop with him, Build a Small Tool Cabinet, he was on the cover of our latest issue, and we just released plans for his brand-new workbench project. Read all about the workbench in an article, buy the digital SketchUp plans, and get a tour of the bench in a video produced by senior editor Thomas McKenna.
The Online Member page also lets you know about monthly giveaways. This month five lucky Online Members will randomly be selected to receive one of these prizes from Jet: a 1000 CFM Air Filtration System, a Benchtop 12-in. Drill Press, a Bench Top Mortise Machine, a Compound Miter Saw, and a 14-in. Bandsaw.
The new page also keeps you in the loop about upcoming members-only videos and Fine Woodworking events. Not an online member yet? You can still view the page to find out what's new for members on FineWoodworking.com: https://www.finewoodworking.com/member
You can always find the Online Member page by clicking on the link in our header.
Online Members can download a free copy of Garrett Hack's Handplane Book. Learn more on our new Online Member home page.