iPhone Becomes a Wood Encyclopedia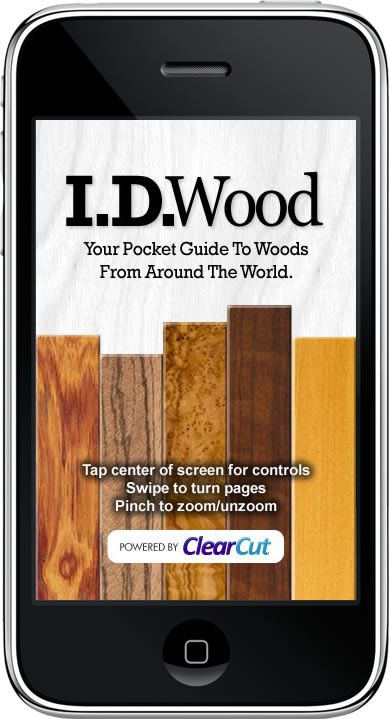 Now woodworkers have a good excuse to bring their iPhones to the shop and lumberyard. There's a new application developed by Double Dog Studios, called I.D. Wood, that turns your phone into a wood guide. With it you can view more than 50 wood samples (raw and finished) and get almost any data you need, including:
Species and botanical names
Common names
Origins
Descriptions
Properties
Common uses
Durability
Sustainability
You also have access to:
Wood Glossary
Lumber cutting techniques
Dimensional lumber conversions
Thickness measuring screen
References for pilot hole and nail sizes
For more information or to download, visit the Double Dog website.