Testing 18-Volt Cordless Drills
Watch us put these compact yet powerful tools through a real-world torture test.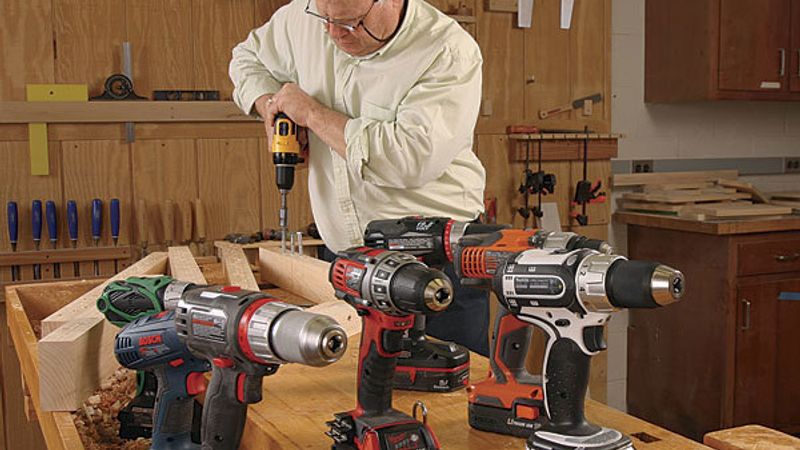 Gina Eide and Cari Delahanty with help from Evamarie Gomez
Watch how associate editor Tom Begnal tested this relatively new class of drills—compact 18-volt models powered by lithium-ion batteries for a tool test in FW #207.
They're are lighter and smaller than other 18-volt drills past and present, even lighter and smaller than the 14.4-volt models Fine Woodworking has favored in the past. And they have power for almost any big task. See how he tested them for battery life and torque and find out which drill is the best overall.