Router Jig for Perfectly Aligned Dadoes
Two surefire ways to transfer the offset from router base to workpiece without measuring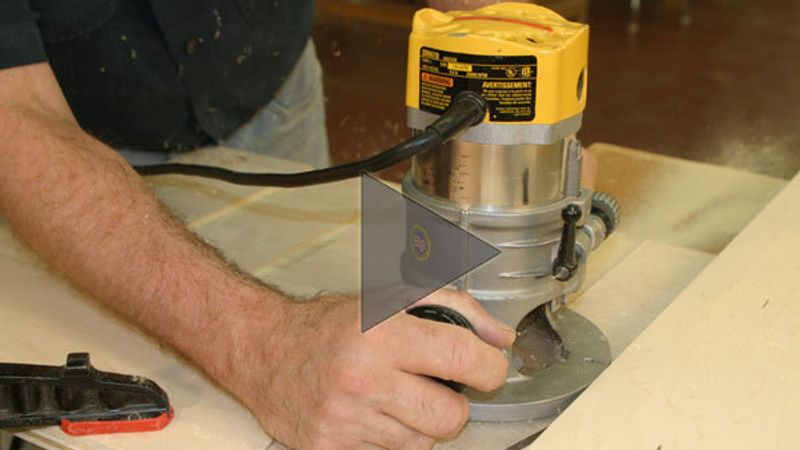 Ed Pirnik, Gina Eide, Cari Delahanty
An easy way to make dadoes for a bookshelf is to rout them using a handheld router and a fence. The trouble is… how to you space them correctly?
You need to measure the offset from the router bit to the edge of the base. If you're like most folks, you probably reach for a metal ruler, measure and transfer the mark before clamping a simple fence to your stock. There isn't anything wrong with this method, but measuring from reality can be both quicker and more accurate.
Bob Van Dyke shows you two fast ways in this short video. One uses a handy router jig.