Router Depth Stops Demystified
Low-tech plunge-router trick to avoid dials, knobs, and turret systems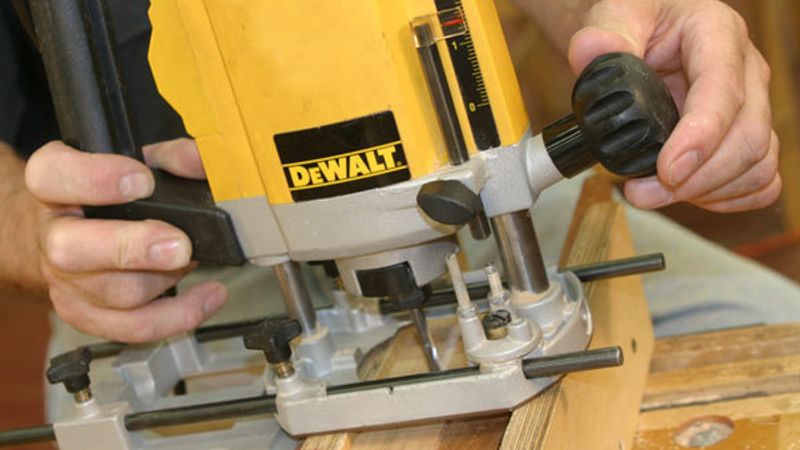 Ed Pirnik, Gina Eide, Cari Delahanty
Setting the depth stop on a plunge router may sound like an easy task. But routers often come with a baffling collection of knobs, dials, and micro-adjusts that can leave the most seasoned woodworker scratching his or her head. For an easy way to set the final depth of cut, look no further than your own two eyes.
In this short video, Van Dyke shows how to set up for a simple mortise. By marking the outside of the board and bringing the router bit to that, the desired depth can be easily attained.
When routing a mortise, Van Dyke doesn't rely on any turret systems. Instead, he routs by feel, taking light passes until he reaches the final mortise depth.
More Ways to Improve Accuracy Without Measuring