Reader Says Mythbusters Missed on Hammer Strikes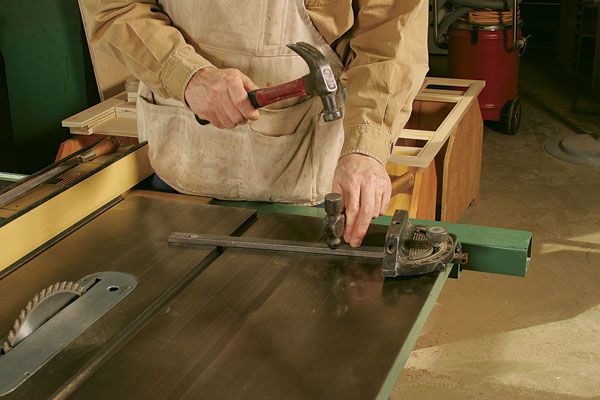 We received a lot of letters about the dangers of hitting hardened steel with a steel hammer, sparked by a photo in the Fundamentals department in issue 205. After the author of that article, Steve Latta, copped to doing a no-no in the Letters column in issue 206, we ran a clarification in our most recent issue, citing an episode by the Mythbusters that supposedly debunked the myth of hammer-on-hammer dangers.
But the debate goes on. Robert Geers, a reader from Cedar Key, Florida, claims the Mythbusters are all wet, and says, in fact, that the dangers are real.
Hammers Striking
I was one of those who wrote in regarding striking the faces of hardened hammers together, so when I saw the "Clarifications" note I went to the site and searched out their tests. Or should write "Tests" in quotes, because they were not logical, and when they said "The hammers began to chip" but still declared it to be a myth, they missed the whole point.
Striking two hammer faces together, especially if swinging one at the other, places the likely "Chip" on a plane with the eyes. Only a small chip is necessary to do real eye damage, and having seen any number of chipped and abused nail (carpenters) hammers I KNOW the chips had to go somewhere, and they did not fall off while the hammer was in storage.
As a Woodshop teacher of 34 years, I know what I'm talking about on this subject. A hardened hammer, which all nail driving hammers are, WILL chip if abused by striking a hardened steel surface, maybe not the first time, but it will chip, and the resulting chips are dangerous.
I have no "Dog in this fight", except the long standing desire to keep my students safe. And your statement of "gentle taps" is like being a little bit pregnant. The "MISS-Busters are , in my opinion, quite wrong on this.
But as my students would sometimes say, "Whatever".