Making a Recorder Instrument

After hearing news recently of the discovery of world's oldest musical instrument – a 35,000 year old flute made from a wing bone – I wondered how it would be to create a "modern" recorder. Using example recorders at home, and with the help of the Internet, I began a creation in SketchUp. Here's the procedure I used to make only one part of the recorder – the Head. The remaining parts include the Center and Foot pieces.
Step 1:
I first created the shape of the recorder Head. I included space for the borings and the taper end which connects to the mid portion of the recorder, the Center piece.

Step 2:
After placing the circular path, I executed the Follow Me command to complete the turning. The borings are included.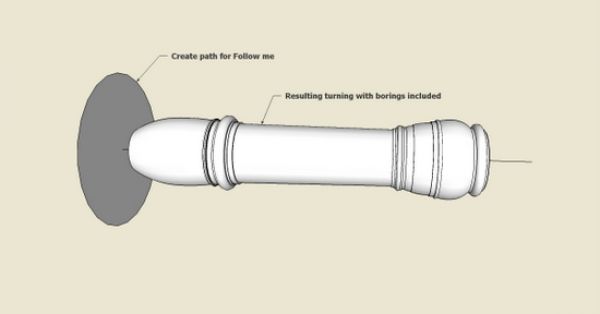 Here's a look down the front end of the Head to show the borings.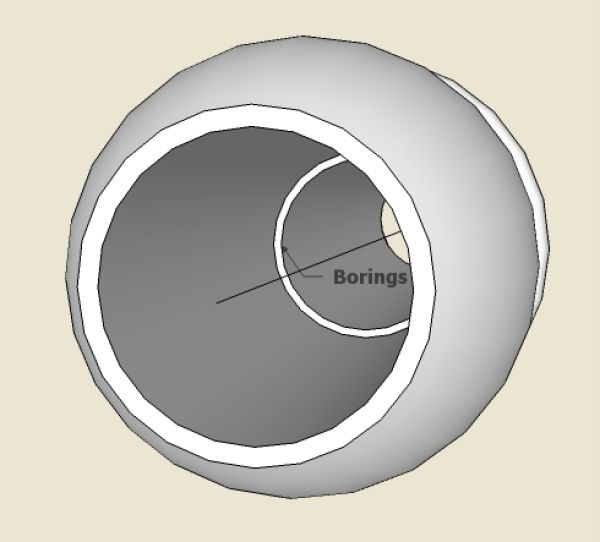 Step 3:
Next is the shaping of the lower section of the mouthpiece. I created a "cutter" with just the right shape.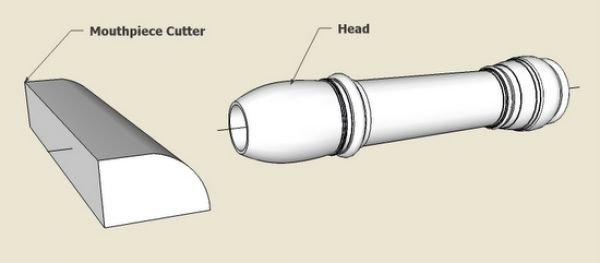 Step 4:
I positioned the cutter precisely in readiness for executing an Intersection.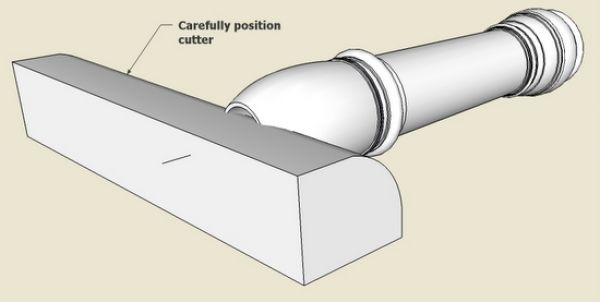 Step 5:
After intersecting, clean-up the waste material with the Eraser Tool.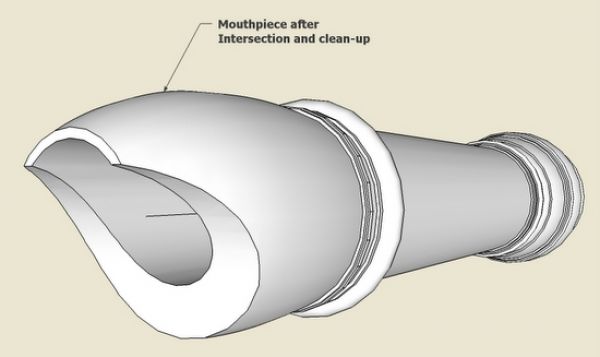 Step 6:
There is an insert into the front of the mouthpiece which provides a small air path into the Head.
The insert must have the same diameter as the boring, and also must be cut to the same profile as the mouthpiece.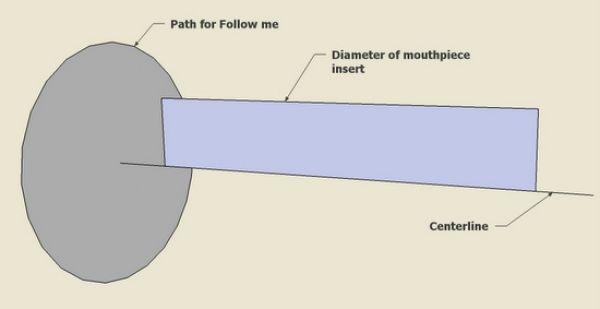 Step 7:
After executing Follow me, I place the mouthpiece cutter into position for an Intersection.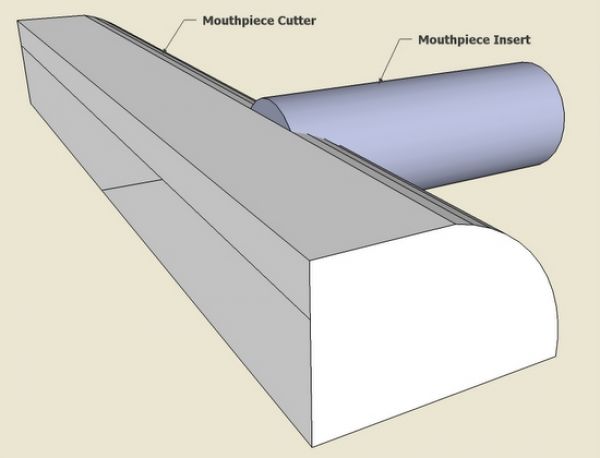 Step 8:
Clean-up the intersection with the Erasure Tool. Also, to remove unnecessary lines, use the Soften/Smooth Edges  feature. This can be found in a pop-up menu after selecting the surfaces and edges and right clicking on the object.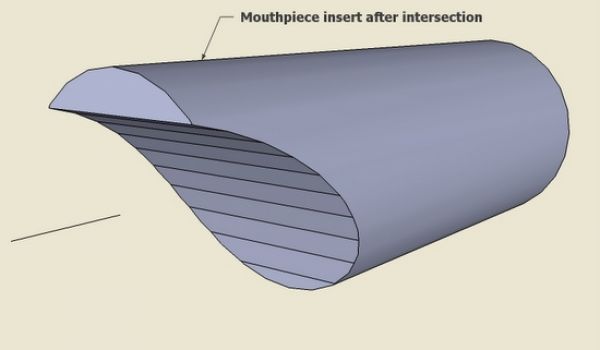 Step 9:
With the Push/Pull Tool, make a small flat on the top surface of the Mouthpiece Insert. This provides a small air path into the Head. Line up the mouthpiece insert (I use the centerlines as guides for this).

Here is the Head complete with the Mouthpiece Insert.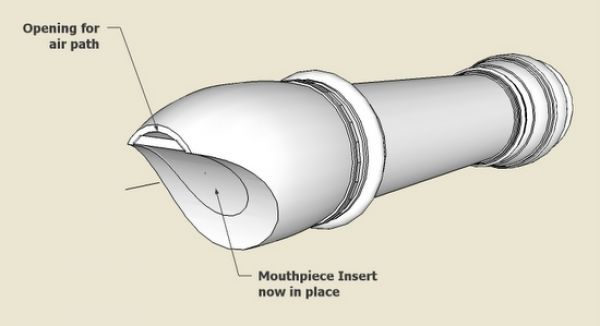 Step 10:
There is one more cut required – making the small slanted window opening in the top of the Head.  I make a tool for cutting this window opening by determining and combining the horizontal and vertical shapes.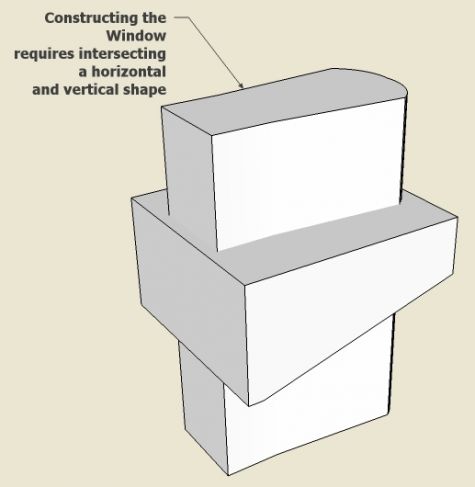 Step 11:
After cleaning-up the waste after Intersecting, here is the resulting Window Cutter.
Step 12:
Place the Window Cutter precisely and execute an Intersection. Before doing this, I find it useful to explode both the Head and Cutter components.
This was quite a project and only represents one-third of the total instrument.  I can imagine how difficult this would be in the shop – someday.
More from FineWoodworking.com: