Ripping on the Tablesaw
How to be accurate and stay safe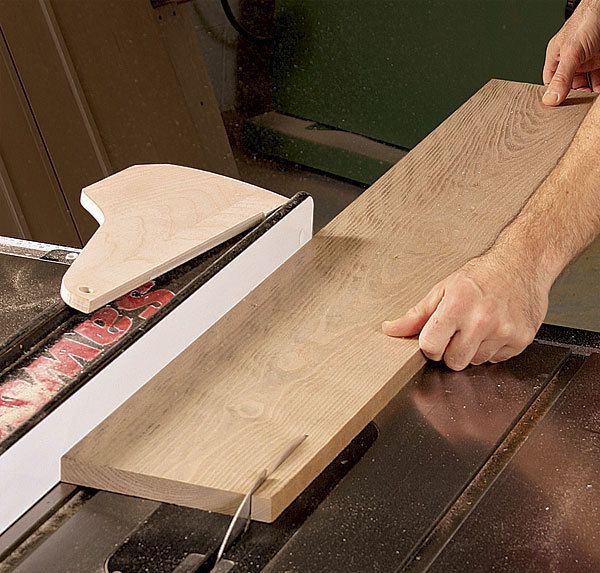 Synopsis: Paul Anthony, author of Taunton's Complete Illustrated Guide to Tablesaws, gives a step-by-step guide to making accurate, safe ripcuts on the tablesaw. From making sure your fence and splitter are aligned properly, to safe solutions for straightening a crooked edge, to the proper procedure for ripping wide panels, Anthony's guidelines will ensure safer tablesaw cuts with less chance of dangerous kickback.
From Fine Woodworking #206
The tablesaw is a wonderful tool for cutting parts to size, and ripping is its most common task. "Ripping" means sawing wood parallel to its grain—usually when cutting boards to narrower widths. You can do the job with a bandsaw or a portable circular saw, but a tablesaw is much more efficient. It is powerful, and the rip fence allows you to cut identical multiples. The large surface also makes handling stock of all sizes much easier.
This article will tell you…
Start your 14-day FREE trial to continue reading this story.